Resident Orchestras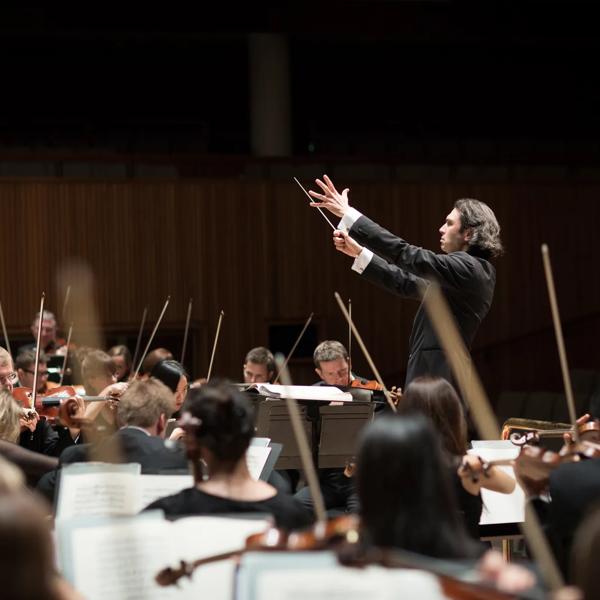 We are home to six renowned orchestras
Together with our Resident Orchestras, we strive to present the best in classical music, extend the boundaries of the genre and reflect our changing society.
Aurora Orchestra 
Aurora Orchestra creates vibrant musical adventures that share a passion for orchestral music with the broadest possible audience. Since its creation in 2005, Aurora has established itself among Europe's leading chamber orchestras.
Chineke! Orchestra
Founded in 2015 by Chi-chi Nwanoku OBE, the Chineke! Orchestra is Europe's first majority-Black and ethnically diverse orchestra. Its motto is: 'Championing change and celebrating diversity in classical music'. 
London Philharmonic Orchestra
The London Philharmonic Orchestra balances a distinguished history with a reputation as one of the UK's most adventurous orchestras. They have performed around the globe under the leadership of some of the world's greatest conductors.
London Sinfonietta
The London Sinfonietta is one of the world's finest contemporary music ensembles. Founded in 1968, the ensemble has a commitment to new music that has seen it commission more than 450 works, and premiere hundreds more. 
Orchestra of the Age of Enlightenment 
The Orchestra of the Age of Enlightenment makes old music new, playing instruments from the period the music was written. In its hands, you hear as close as possible to what Bach or Beethoven envisaged.
Philharmonia Orchestra
The Philharmonia Orchestra was founded in 1945, and as well as working with some of the world's greatest artists is renowned for its commitment to bringing new audiences to classical music through exciting digital projects.