Orchestra of the Age of Enlightenment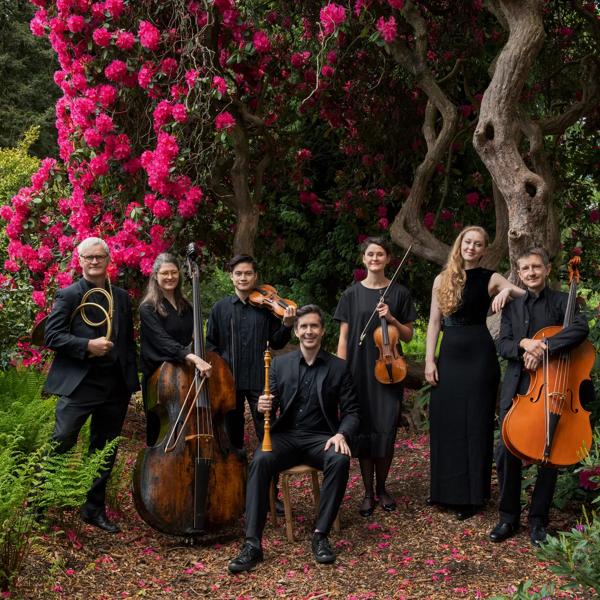 The Orchestra of the Age of Enlightenment makes old music new, playing instruments from the period the music was written
'Not all orchestras are the same.' That's been the Orchestra of the Age of Enlightenment's calling card since a pioneering group of musicians formed the ensemble just over 30 years ago. 
So what makes an OAE performance special? Think of it like drinking a lovingly-made craft beer over a mass-produced lager, or a Highland single malt over a supermarket-own brand. There's an element of craft in everything it does. 
Each concert needs hours of research to understand centuries of performance tradition. In its hands, you hear as close as possible to what Bach or Beethoven envisaged when they were writing. 
And because they don't perform every day of the year, every performance is remarkable and nothing is routine. They're fired up, excited, and love what they do. Join them at a concert and you can see that on stage. 
From now until 2023, the OAE is going back to its roots with Six Chapters of Enlightenment, six special seasons exploring the golden age of science and philosophy that gave the Orchestra its name. 
The OAE's 2021/22 season The Wilderness Pleases explores nature as a mirror for the human experience. It takes its title and inspiration from a quote in Shaftesbury's The Moralists, one of the most influential books of the period: 'Let us fly to the vast deserts of these parts… ghastly and hideous as they appear they want not their peculiar beauties. The wilderness pleases.'
The season has featured music by Mozart, Handel, Schumann, Mahler and JS Bach. It concludes in June with one of the must-hear musical events of the year as the Orchestra and Sir András Schiff perform all five Beethoven Piano Concertos in one week.
Its 2022/23 season, Songs of Travel, opens in October with a performance mixing together Samuel Taylor Coleridge's epic poem The Rime of the Ancient Mariner with the music of Purcell. 
It continues with The Moon Hares, a family opera, and a cross-channel hop to rediscover the music of Saint-Saëns.
'Britain's indisputably best period instrument ensemble'