Asim Waqif: वेणु [Venu]
free
20 Jul –⁠ 22 Oct
Hayward Gallery Terrace
Art & exhibitions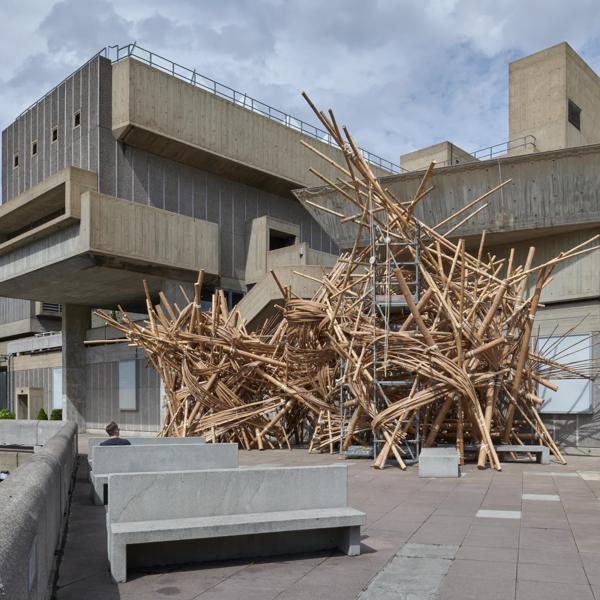 Asim Waqif's striking bamboo installation, the third Bagri Foundation Commission, takes over our Hayward Gallery Terrace.
The large-scale structure's organic form contrasts with the concrete facade of the gallery, in a work that explores themes of urban space, ecology and community.
The installation's bamboo frame is supported by an industrial metal skeleton, combining two predominant materials associated with buildings from both South Asia and London.
Waqif works at the intersection of art, architecture and design. After studying architecture at the School of Planning and Architecture in New Delhi, he worked as an apprentice in a carpentry workshop. Here, he developed an interest in natural materials and craft practices contradicted by his training, which promoted moving away from traditional forms of architecture.
The artist is interested in mixing the old with the new to expand an audience's experience. He merges traditional crafts such as weaving and basketry with the practice of biomimetic architecture to reimagine nature and organic systems in the built environment.
Waqif's recent projects explore contemporary urban design and the politics of occupying, intervening in and using public spaces.
वेणु [Venu] continues to investigate these themes by interweaving notions of ecology and anthropology. Natural entryways entice visitors to interact with the artwork from the inside. Bamboo musical instruments are presented in and around the structure, encouraging spontaneous moments of creativity.
Asim Waqif is an Indian artist based in Delhi, India. He works in sculpture, site-specific public installation, video, photography and, more recently, with large-scale interactive installations that combine traditional and new media technologies.
वेणु [Venu] is the third annual commission presented in partnership with the Bagri Foundation to bring new public artworks by artists from or inspired by Asia and its diaspora to the Southbank Centre.
Supported by the Bagri Foundation. Additional support provided by Nature Morte, New Delhi, India.
The bamboo for this commission was generously donated by the Misty Mountain Experience in Peermade, Idukki, Kerala, India.
This commission has been realised in collaboration with architect Shantanu Heisnam.
An earlier version of the work was commissioned by the 5th Kochi-Muziris Biennale.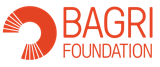 Price
Everyone needs the arts. We need you.
Right now, your support is more important to us than ever before. Help us to continue making the arts available to all.