Carsten Höller: Decision
Past exhibition
10 Jun 2015 – 6 September 2015
Hayward Gallery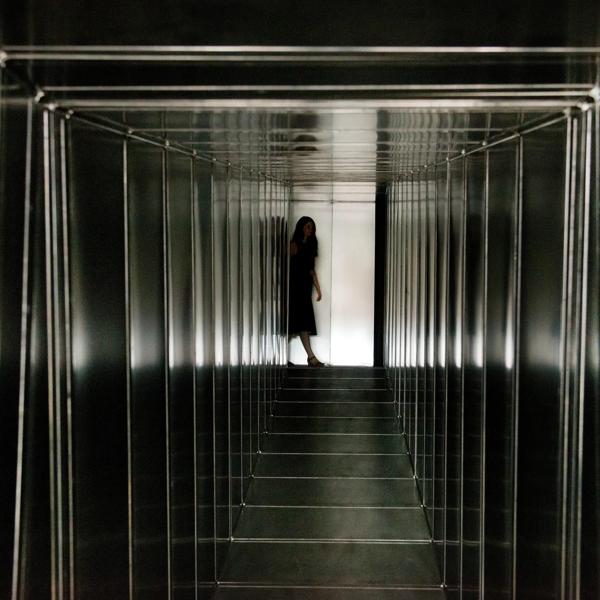 An interactive exhibition of large-scale installations, exploring perception and decision-making
In 2015, Carsten Höller: Decision sprawled across the Hayward Gallery and erupted beyond its roof and walls, exploring perception and decision-making and immersing visitors in a series of experimental environments.
These works reflected the artist's belief that 'people are often more powerful than artworks', and that his own work is 'incomplete' without visitor interaction.
To enter the exhibition, visitors had to choose between two different entrances, behind which lay separate elevated, tunnel-like routes through the first gallery. Once inside the exhibition, they encountered a range of situations – including the invitation to consume a pill, contents unknown – that encouraged reflection on the process of decision-making. 
In addition to mirrored wall, disconcerting doubles and sets of twins, Decision featured a number of perception-altering devices, which Holler refers to as 'artificial limbs for parts of your body that you don't even know you've lost'.  The inclusion of these works transformed the Hayward Gallery into a platform – part laboratory, part playground – dedicated solely to human experience.
The exhibition was accompanied by a double publication featuring new commissioned short stories dealing with decisions by Naomi Alderman, Jenni Fagan, Jonathan Lethem, Deborah Levy, Helen Oyeyemi and Ali Smith, as well as an exclusive photographic record of Höller's immersive exhibition.