Kader Attia: The Museum of Emotion
Past exhibition
13 FEB – 6 MAY 2019
Hayward Gallery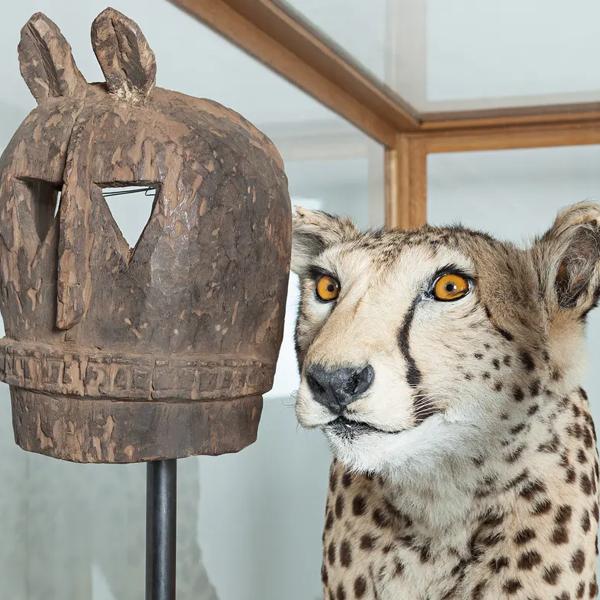 Kader Attia's first UK survey exhibition traces several strands of the artist's work from the past two decades
Defining himself as an activist as well as an artist, Attia has over the past twenty years set out to create artworks that engage our capacity for thinking as well as feeling, and provoke what he calls a 'real, fundamental dialogue' about the world in which we live.
About the exhibition
In sculptures, installations, collages, videos and photographs that move 'back and forth between politics and poetry', Attia inventively explores the ways in which colonialism continues to shape how Western societies represent and engage with non-Western cultures, and offers a passionate critique of modern Western systems of control that define everything from traditional museology to the design of modernist social housing. 
A key group of works in The Museum of Emotion engage with the idea of repair as both a physical and symbolic act. These include objects 'repaired' by the artist using techniques and materials employed in certain non-Western cultures, as well as videos and large-scale installations that explore the way in which repair relates to psychological as well as physical injury, and to collective as well as individual trauma. 

In The Museum of Emotion, Attia transforms detailed research into compelling works of art, and at the same time probes the ways in which the museum itself might be transformed into a forum for emotional response, capable of eliciting, exploring and even harnessing strongly held feelings of anger, sorrow, joy and grief.
This exhibition is supported by Qatar Museums Doha, Outset Contemporary Art Fund, The London Community Foundation and Cockayne – Grants for the Arts, Institut Français du Royaume-Uni and the Yanghyun Foundation.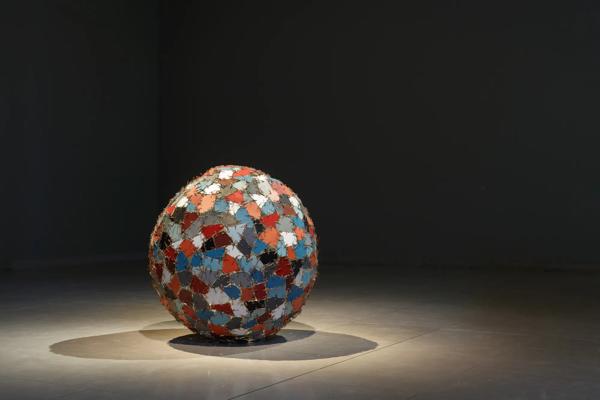 Biography
Kader Attia was born in 1970, in Dugny, France. As a child, he visited family in Algeria every school holiday, spending time in both the capital city Algiers, and the Aurès Mountains. According to Attia, it was this experience of moving between very different places that first made him sensitive to in-between spaces – 'physical, geographical' and 'intellectual'. 
Attia studied philosophy and both fine and applied art at university, and later spent a number of years working in the Democratic Republic of Congo, where he also held his first solo exhibition. Returning to France in 1997, he began a photographic project documenting the private lives of a community of Algerian transgender sex workers. In 2003, this project gained him international recognition when a slideshow featuring 160 of these images was included in the 50th Venice Biennale. 
In the early 2000s, Attia began to work with media other than photography, and today continues to work across painting, collage, video, sculpture and installations. In 2012, the artist exhibited his monumental installation The Repair from Occident to Extra-Occidental Cultures as part of dOCUMENTA (13) in Kassel, and in 2016 he was awarded France's prestigious Marcel Duchamp Prize for his video Reflecting Memory. In the same year, the artist set up La Colonie, a space for politically engaged debate in the multicultural neighbourhood near Paris's Gare du Nord station. 
Solo exhibitions of Attia's work have been held in museums and galleries around the world, including Fundació Joan Miró, Barcelona (2018); The Power Plant, Toronto (2018); Museum of Contemporary Art, Sydney (2017); MMK Museum für Moderne Kunst, Frankfurt (2016); Museé Cantonal des Beaux-Arts, Lausanne (2015); Beirut Art Center (2014); KW Institute for Contemporary Art, Berlin (2013); Institute of Contemporary Art, Boston (2007); and Musée d'art contemporain de Lyon (2006). Kader Attia: The Museum of Emotion is the artist's first major solo exhibition in the UK.