Kiss My Genders
Past exhibition
12 JUN – 8 SEP 2019
Hayward Gallery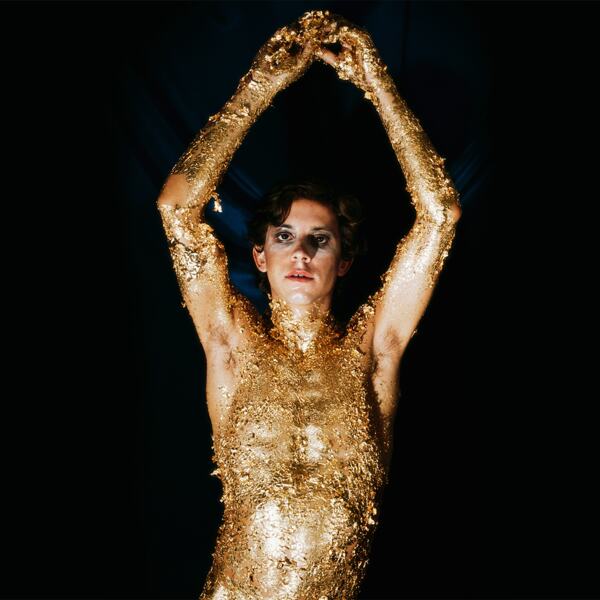 A group exhibition explores and engages with gender identity
Kiss My Genders exhibition celebrated more than 30 international artists.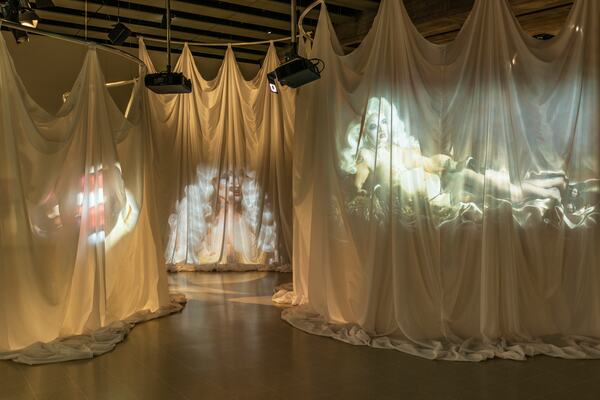 The exhibition received multiple five-star reviews, including one from The Guardian praising that 'it touches, in profound ways, on what it is to be human'. Dubbed an 'enthralling exhibition with a crucial sense of activism' by the Evening Standard, Kiss My Genders is a 'trailblazing show' (The Telegraph) of 'dazzling works' (Metro).
Spanning the past 50 years, Kiss My Genders brought together over 100 artworks by artists from around the world who employ a wide range of approaches to articulate and engage with gender fluidity, as well as with non-binary, trans and intersex identities.
Exhibition title taken from 'Transome' by Planningtorock, licensed courtesy of Domino Publishing Company Limited.
In partnership with GAYTIMES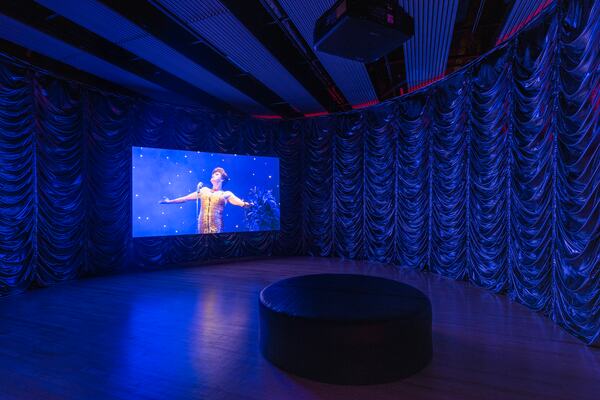 Kiss My Genders catalogue
The exhibition is accompanied by an illustrated catalogue featuring original essays by Amrou Al-Kadhi, Paul Clinton, Charlie Fox, Jack Halberstam, Manuel Segade and Susan Stryker, an excerpt from Renate Lorenz's influential Queer Art: A Freak Theory, and poetry by Travis Alabanza, Jay Bernard, Nat Raha and Tarek Lakhrissi. The catalogue also features a roundtable discussion between a number of participating artists and the exhibition's guest curator Vincent Honoré.
Featured artist
Ajamu, Travis Alabanza, Amrou Al-Kadhi & Holly Falconer, Lyle Ashton Harris, Sadie Benning, Nayland Blake, Pauline Boudry & Renate Lorenz, Flo Brooks, Luciano Castelli, Jimmy DeSana, Jes Fan, Chitra Ganesh, Martine Gutierrez, Nicholas Hlobo, Peter Hujar, Juliana Huxtable, Joan Jett Blakk, Tarek Lakhrissi, Zoe Leonard, Ad Minoliti, Pierre Molinier, Kent Monkman, Zanele Muholi, Catherine Opie, Planningtorock, Christina Quarles, Hannah Quinlan & Rosie Hastings, Hunter Reynolds, Athi-Patra Ruga, Tejal Shah, Victoria Sin, Jenkin van Zyl and Del LaGrace Volcano.