Southbank Centre Archive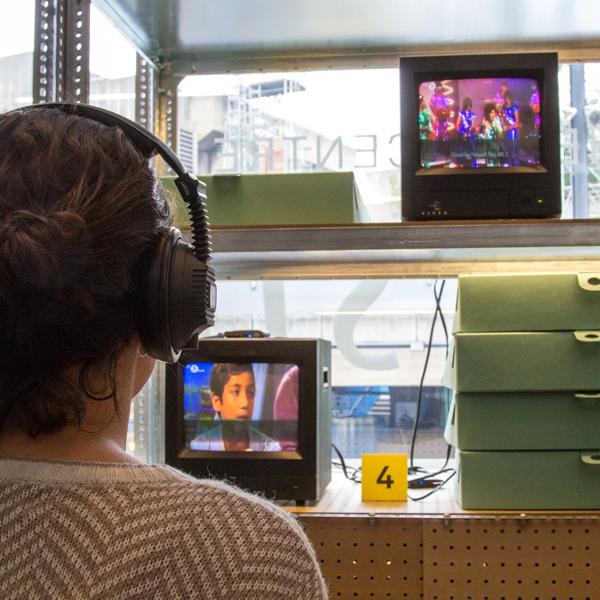 Our archive holds 1.4 kilometres of memories about performances, exhibitions and events
From board papers to ballet shoes and everything in between – our archive collections are the raw material of our history.
 
About the collection
Begun in the 1980s as a labour of love by a member of our staff, our archive has grown to occupy more than 1.4km of shelving. 
It holds documents, oral histories, programmes, photographs, posters, artworks and objects dating back to the 1951 Festival of Britain.
The archive is now recognised as a locally, nationally and internationally significant resource. Its significance relates to the history of architecture, geography, politics and society as well as visual and performing arts.
Our archive collections are linked to the Festival of Britain and South Bank festival site, the Royal Festival Hall, the Queen Elizabeth Hall, the Purcell Room and the Hayward Gallery. 
They record how the Southbank Centre has been run over the decades. And we've got truly remarkable collections of photographs, programmes and posters galore, from decades of landmark cultural events. 
 
Archive studio
Find out more about the purpose-built studio in Royal Festival Hall where our archives are held.

Discover our studio
 
Digital archives access
Since October 2015, volunteers have been helping to organise, document and digitise our collections. Thousands of new descriptive records and digital images have been created so far. These are being added to a new online system to create a fully searchable resource. 
Oral histories
To help build a picture of our history we've recorded conversations with staff and artists for a collection of oral histories. Over the years, our interviewees have played a key part in the venue's rich heritage.

Listen to the histories
 
Events: 
We regularly present events and displays, often linked to our artistic events, in or around the Archive Studio.