Who's on the shortlist for the TS Eliot Prize for Poetry, 2023
Mon Nov 6, 2023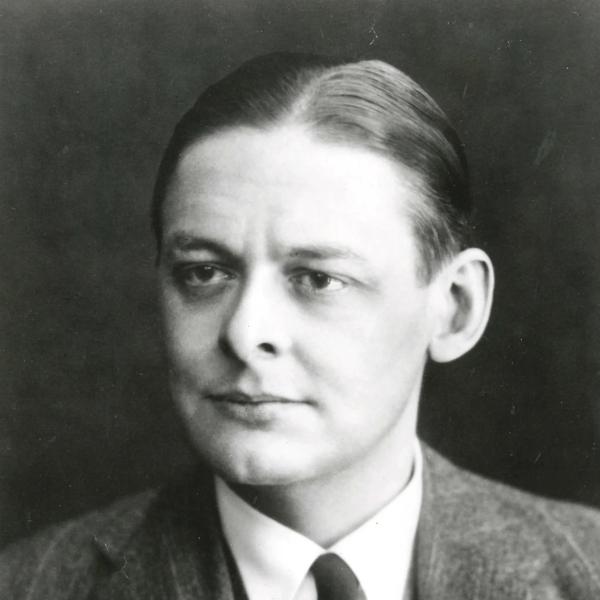 The 10 poets shortlisted for the 2023 TS Eliot Prize have been announced; an eclectic field that includes two debut collections as well as one previous winner.
Chosen from a total of 186 poetry collections submitted for consideration, the final 10 poets in contention for the prestigious prize are Jason Allen-Paisant, Joe Carrick-Varty, Jane Clarke, Kit Fan, Katie Farris, Ishion Hutchinson, Fran Lock, Eiléan Ní Chuilleanáin, Sharon Olds and Abigail Parry.
The shortlist was, as ever, decided on by a panel of three judges which this year consisted of poet and member of the 2022 shortlist, Denise Saul; poet and translator, Sasha Dugdale; and chair of the panel, the acclaimed poet and writer – and former winner of the TS Eliot Prize – Paul Muldoon.
'All these poets properly reflect that disruption [of their present moment]. Shot through as they are with images of grief, migration, and conflict, they are nonetheless imbued with energy and joy'.
Inaugurated by the Poetry Book Society in 1993 to celebrate their 40th birthday, the TS Eliot Prize has become regarded as one of the world's most prestigious poetry awards, memorably described by Sir Andrew Motion as 'the prize most poets want to win'. Previous winners include Ted Hughes, Carol Ann Duffy, Seamus Heaney, Sharon Olds, Ocean Vuong and Joelle Taylor.
The winner will be announced on 15 January, and on the day before we discover which of this year's shortlisted poets has followed in the footsteps and pen strokes of last year's winner Anthony Joseph, you can see and hear them all here at the Southbank Centre. All 10 poets will be joining us on that night for a special Prize Readings, hosted by poet and broadcaster Ian McMillan. Until then, here's a little more about each of the writers in contention, and the collections that brought them this far.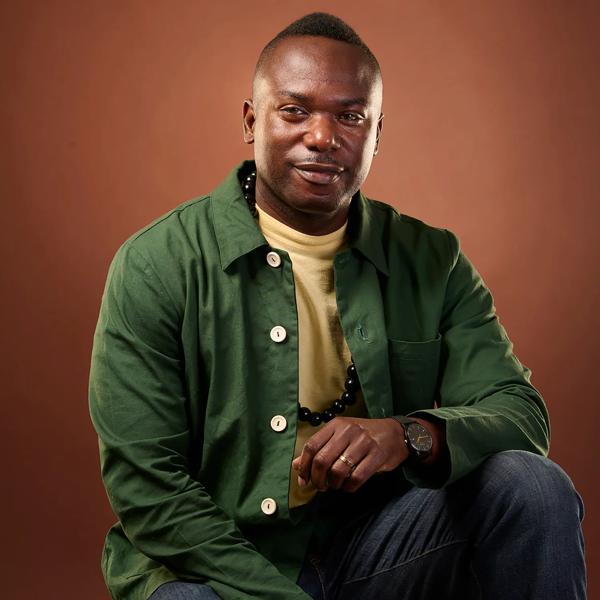 Jason Allen-Paisant, for Self-Portrait as Othello
A Jamaican writer and academic, Jason Allen-Paisant works as a senior lecturer in Critical Theory and Creative Writing at the University of Manchester. Self-Portrait as Othello is his second collection of poetry, following on from 2021's Thinking with Trees, also published by Carcanet Press, which won the 2022 OCM Bocas Prize for poetry. Allen-Paisant's non-fiction book, Scanning the Bush, will be published next year by Hutchinson Heinemann.
Winner of the 2023 Forward Prize for Best Collection, and The Poetry Book Society Spring Choice, Self-Portrait as Othello, imagines Othello in the urban landscapes of modern London, Paris and Venice. Portraying himself as the Shakepsearian character Allen-Paisant considers the Black male body and its presence and vulnerabilities, and explores how Othello's intertwined identities as 'immigrant' and 'Black' speak to us in the landscape of twenty-first century Europe.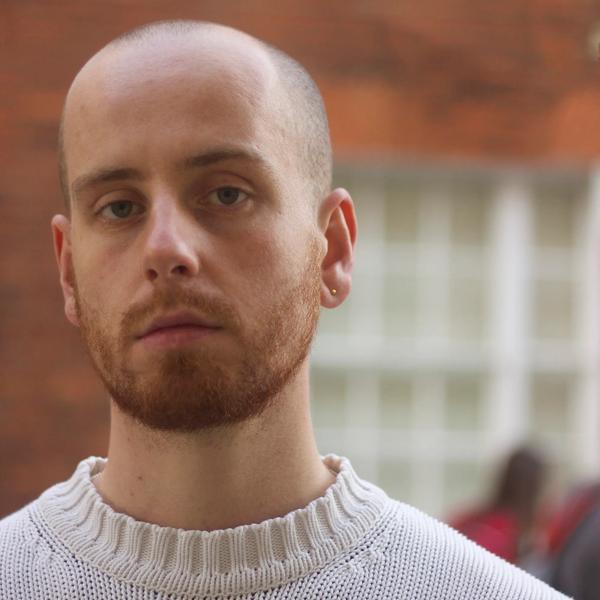 Joe Carrick-Varty, for More Sky
Joe Carrick-Varty is a British-Irish poet, writer and founding editor of bath magg, who is no stranger to the Southbank Centre having read at October's edition of Out-Spoken. His work has appeared in publications including The New Statesman, The Poetry Review and Poetry London, and he has also published two pamphlets of poetry: 2019's Somewhere Far, published by The Poetry Business and 2020's 54 Questions for the Man Who Sold a Shotgun to My Father, published by Out-Spoken Press. A 2022 Eric Gregory Award winner, More Sky is Carrick-Vary's debut collection.
Tracking the ways in which the experience of addiction and domestic violence shape a life, More Sky sees Carrick-Varty approach difficult material with skill and poise, and an eye for the vivid and the surreal. The collection includes the remarkable 63 page long poem 'sky doc' which meditates on suicide and its retrospective haunting of the lives left behind.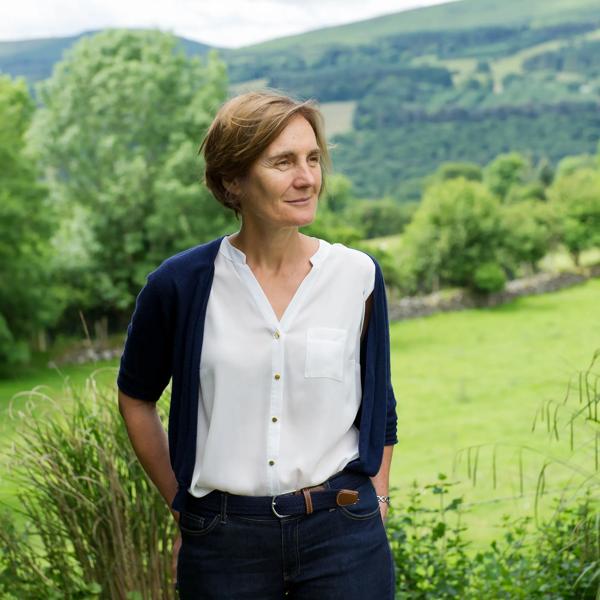 Jane Clarke, for A Change in the Air
A Change in the Air is Jane Clarke's third collection, all of which have been published by Bloodaxe Books. It follows on from 2015's The River, which was shortlisted for the Royal Society of Literature's Ondaatje Prize, and When the Tree Falls (2019), which was shortlisted for the Pigott Poetry Prize, the Irish Times Poetry Now Award and the Farmgate Café National Poetry Award. Clarke currently lives with her wife in Glenmalure, Co. Wicklow, where she combines writing with her work as a creative writing tutor and group facilitator.
This is the third award list on which A Change in the Air has appeared this year, having also been longlisted for The Laurel Prize, and shortlisted for the Forward Prize for Best Collection. Far reaching and yet precisely rooted in time and place, the collection explores how we are shaped by people landscape and culture, through voices of the past and present. A Change in the Air has been described as 'essentially a book of love poems to our beautiful, fragile world'.
Kit Fan, for The Ink Cloud Reader
Born and educated in Hong Kong, Kit Fan moved to the UK at the age of 21 and has gone on to establish himself as a poet, novelist and critic. The Ink Cloud Reader is his third poetry collection following on from the Hong Kong University International Poetry Prize winner Paper Scissors Stone (HKUP, 2011), and 2018's As Slow as Possible (Arc), which was both a Poetry Book Society Recommendation and one of the Irish Times Books of the Year. Beyond poetry he has twice been shortlisted for the Guardian 4th Estate BAME Short Story Prize, won the Northern Writers Awards for Fiction and published his debut novel, Diamond Hill in 2021.
Also shortlisted for the Forward Prize for Best Collection, The Ink Cloud Reader sees Fan take risks with linguistics and form against the backdrop of the chaos of his beloved Hong Kong to process the news of a sudden illness and threat of mortality. Sensitive to both anxiety and beauty, the collection's poems celebrate the power of ink whilst questioning our turbulent world.
Katie Farris, for Standing in the Forest of Being Alive
The second of the two debut collections on this year's shortlist belongs to Kate Farris, whose recent work has appeared in Granta, Poetry and The New York Times. She is the author of the 2020 Chad Walsh Poetry Award winning chapbook, A Net to Catch My Body in its Weaving, and the hybrid-form book, boysgirls. Farris is also the co-translator of a number of works from Ukraine, including The Country Where Everyone's Name is Fear, which was one of World Literature Today's Notable Books of 2022.
The poems of Standing in the Forest of Being Alive explore erotic love as the narrator is diagnosed and treated for breast cancer at the age of 36, during a time of pandemic and political upheaval. With humour, intimacy and honesty the collection takes a devastating look into some of life's most private moments, and the previously unimagined questions we face when life is at its most fragile.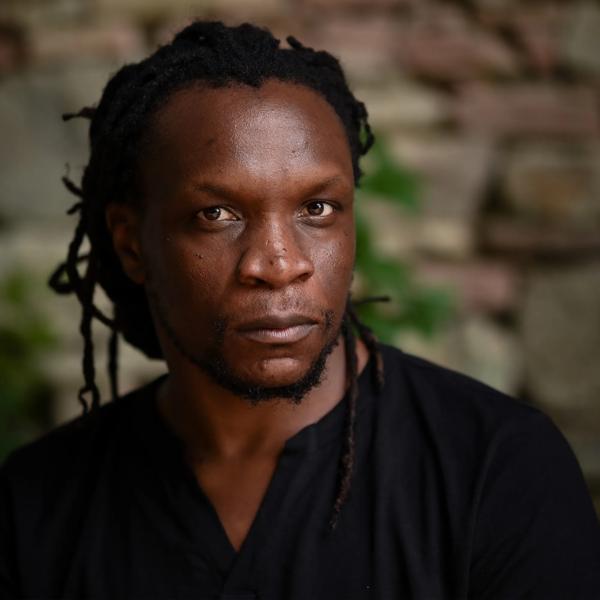 Ishion Hutchinson, for School of Instructions
School of Instructions is the third poetry collection (all published by Faber & Faber) from Ishion Hutchinson, and follows 2018's House of Lords and Commons – a recipient of the National Book Critics Circle Award in Poetry – and Far District (2021), which won the PEN/Joyce Osterweil Award for Poetry. Born in Port Antonio, Jamaica, Hutchinson is the recipient of many honours, including a Guggenheim Fellowship, the Joseph Brodsky Rome Prize in Literature, the Whiting Award, and a Donald Windham-Sandy M Campbell Literature Prize. He is a professor in the Department of Literatures in English at Cornell University.
School of Instructions centres on the experience of West Indian volunteer soldiers in British regiments during the First World War. In language that is sensuous and biblical, the poem gathers the psychic and physical terrors of these Black soldiers, refracting their struggle against the colonial power they served. This narrative is interwoven with that of a young schoolboy living in rural 1990s Jamaica, presenting what Hutchinson terms 'contrapuntal versets' to unsettle time and event.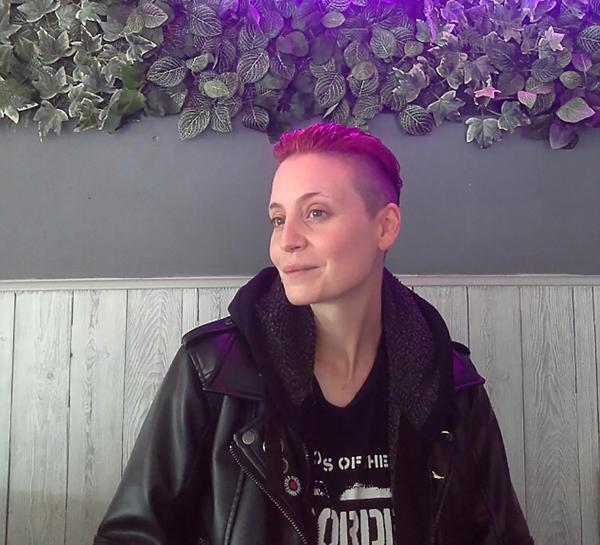 Fran Lock, for Hyena!
A former Judith E Wilson Poetry Fellow at Cambridge University, Fran Lock has published 12 collections of poetry, beginning with 2011's Flatrock (Little Episodes), with Hyena! being her 12th. An Associate Editor at the arts and culture co-operative, Culture Matters, Lock is also a member of the Editorial Advisory Board for the Journal of British and Irish Innovative Poetry, and edits the Soul Food column for Communist Review. A past winner of the Ambit Poetry Competition, she lives with Manny, her beloved pitbull and eternal muse.
Inspired by the rich web of folklore that surrounds the animal, the poems in Hyena! explore therianthropy – the magical transformation of people into animals – as a metaphor for the embodied effects of sudden and traumatic loss. Through grief and the polarising isolation of the Covid-19 pandemic, Lock's collection of 'queer mourning' shifts between the lyric and innovative, finding kinship in the shape-changing properties of the hyena.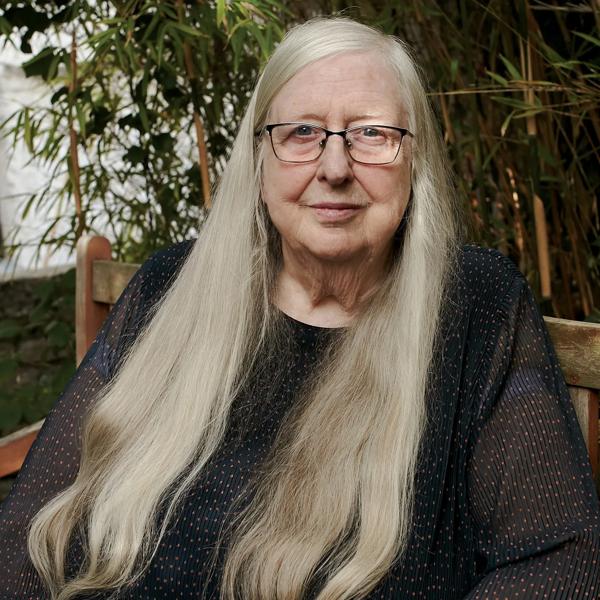 Eiléan Ní Chuilleanáin, for The Map of the World
This is Eiléan Ní Chuilleanáin's second time on the TS Eliot Prize shortlist, having previously appeared in 2009 for The Sun-fish (Gallery Press), which won her the 2010 Griffin International Poetry Prize. Born in Cork, Ní Chuilleanáin, spent her working life as an academic at Trinity College, Dublin. As well as The Sun-Fish and The Map of the World, she has published a further 11 poetry collections, all with Gallery Press, winning the Patrick Kavanagh Award for 1972's Acts and Monuments  and the Irish Times Poetry Now Award for The Mother House (2019). A co-founder of the literary magazine Cyphers, of which she is still Editor-in-Chief, Ní Chuilleanáin served as Ireland Professor of Poetry from 2016-2019.
The Map of the World is flush with Ní Chuilleanáin's trademark tales half-told and hinted at, whilst also reaching further into the ways one might confront misfortune and disaster and the whole weight of history. Bringing together already celebrated poems with new works and ideas, the collection sees Ní Chuilleanáin explore how poetry can engage with the past whilst being open to other genres' representations of it.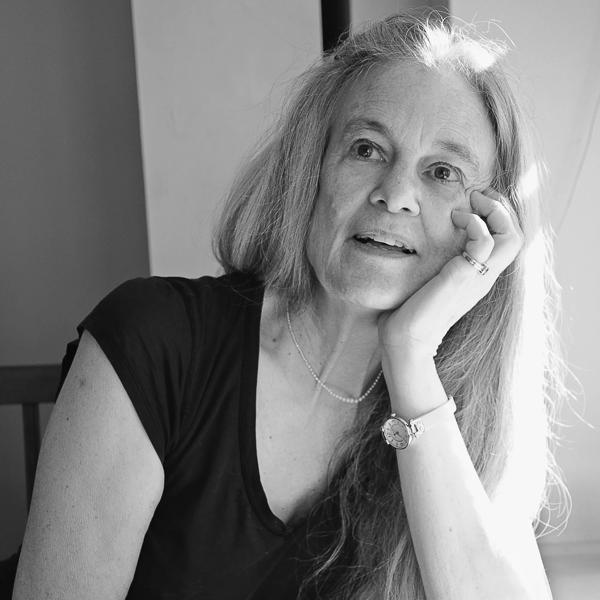 Sharon Olds, for Balladz
The one previous TS Eliot Prize winner on this year's shortlist, Sharon Olds was honoured for her 2012 collection Stag's Leap, published by Cape Poetry, which also earned her the Pulitzer Prize. That, and Balladz, are just two of 13 books of poetry published by Olds who was born in San Francisco and educated at Stanford and Columbia universities. She currently holds the Erich Maria Remarque Chair at New York University's Graduate Program in Creative Writing, where she helped found workshop programmes for residents of Coler-Goldwater Hospital, and for veterans of the Iraq and Afghanistan wars.
Also a finalist for the National Book Award and longlisted for the 2023 Griffin Poetry Prize, Balladz, which opens with a section of quarantine poems, sees Olds speaking of her childhood, young womanhood and maturity through a contemporary long-flowing-sentence rhythm. Labelled as 'songs from our era of communal grief and reckoning,' by the publisher Balladz manages to fuse both a detailed exposure of personal sorrow, with elegies for songbirds and higher spaces.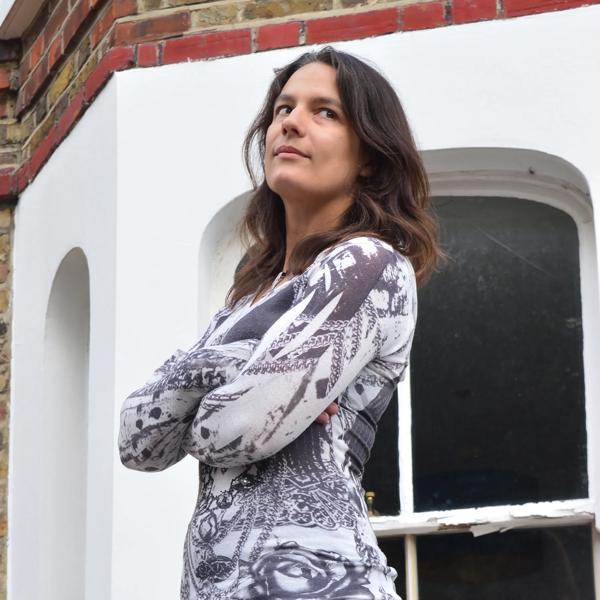 Abigail Parry, for I Think We're Alone Now
I Think We're Alone Now is the second collection from Abigail Parry who spent several years as a toymaker before moving into poetry. Her previous collection, 2018's Jinx, also published by Bloodaxe Books, was shortlisted for the Forward Prize for Best First Collection and the Seamus Heaney Prize for Best First Collection, and named a Book of the Year in The New Statesman, The Telegraph and The Morning Star. A recipient of both the Ballymaloe Prize and an Eric Gregory Award, Parry's poems have been translated into Spanish, Serbian and Japanese, and performed or exhibited in Europe, the Caribbean and the USA.
Pitched as a book about intimacy, and what that looks like both in solitude and in partnership, the poems of I Think We're Alone Now are instead preoccupied with pop music, etymology, surveillance equipment and cervical examination, church architecture and beetles. As such, it has become a book about failure, of language to do what we want it to do, and of taking an analytic approach to say anything useful about what we are to each other.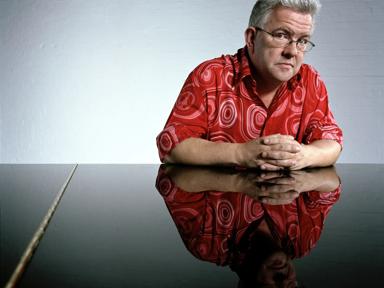 TS Eliot Prize Shortlist Readings
Hear all 10 shortlisted poets read from their collections in a special event hosted by poet and broadcaster Ian McMillan in our Royal Festival Hall on Sunday 14 January 2024