How can we improve life for women in music?
Tuesday, June 5, 2018 - 17:58
Women in music, as in so many areas of Western life, struggle to gain the same opportunities, status and financial equality as their male counterparts.
It's a problem that Southbank Centre recognises and has sought to address by supporting initiatives aimed at female musicians.
So we are very excited to be further developing our Women in Music strand, bringing together women from all spheres of classical and contemporary music to highlight issues faced by female professional musicians today.
Hear from some of our pioneering artists and find out about our work to highlight and address gender imbalance across different genres of music through these short films.
---
'There's just something about women encouraging other women and joining forces to learn together'
The Scratch Female DJ Collective was set up to address the lack of supportive spaces for women to learn DJing, with members finding out about everything from setting up the equipment and using the decks to beat-matching and the science of soundwaves.
---
'I think we're beginning to feel more empowered'
The Louder Voices Choir is a project for women over 60. Hear members discuss how the opportunity to socialise with other women their age in a fun and creative setting has improved their lives.
---
'It's not often in London that there's a space where women can come along and improvise and play together'
Tomorrow's Warriors Female Collective is a jazz ensemble putting talented women centre stage. They credit the support of Southbank Centre in helping them get to where they are today.
---
'Instruments don't have genders'
Listen as musicians who are members of the WOW Orchestra talk about the joy of playing in an all-women ensemble.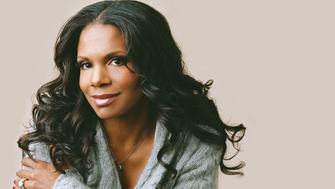 There are plenty of Women in Music events to look forward to over the coming months, from world premieres by female composers to performances by world-class musicians in numerous genres.