KERB street food at Alchemy: meet the traders
Tuesday, May 2, 2017 - 10:19
Our KERB does Alchemy street food market is incredibly popular each year, so we decided it was time to let you meet some of our stallholders, who bring recipes inspired by South Asia to Southbank Centre Square. And read on to find out how to recreate some of their wares at home.
Love Asian food? A visit to KERB during Alchemy is a must. Sample dishes from Pakistan, Afghanistan, Bangladesh, Sri Lanka, Nepal and India – and don't miss the KERB cocktail and beer bar.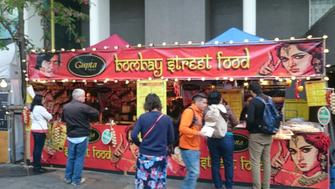 Gupta's
Established in 1979, Gupta's is the granddaddy of Indian street traders at Alchemy. They started out with Gujarati sweets and now create a feast of samosas and pakoras alongside the jalebi, pedas and barfi. The stall offers snack food to suit all tastes and many dietary restrictions, with vegetarian and halal choices available.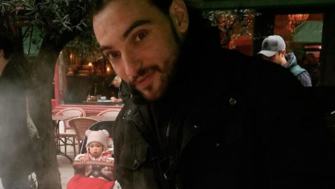 Chaigaram
Social enterprise Chaigaram uses the taste of traditional Indian tea to support jobs for migrants. Selling their special Fairtrade teas online, in cafes and at markets including KERB, they help refugees develop the skills to stand out in the job market. Their name is a Hindi phrase meaning 'hot tea', heard from the lips of chaiwallahs (tea sellers) on the platforms of train stations in India.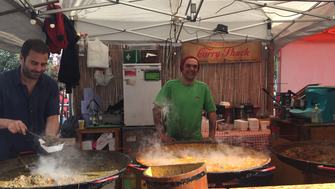 The Curry Shack
Pressing free samples on passers-by, James and Romila at The Curry Shack stand sentinel over massive pans of spicy Mauritian chicken and hot Cajun curry. Their steaming cauldrons are cooked fresh every day. For this year's Alchemy, they're creating a Nepalese curry to bring the tastes of the Himalayas to the festival.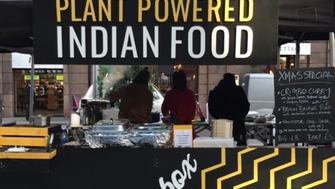 SpiceBox
Delighting vegetarians with their meat-free meals, Spicebox offer a low-calorie take on Indian takeaway by replacing sugar with spice. Not only do their veggies and pulses taste good – they also represent a way of eating that's less harmful to the planet. Their menu is based on Ayurvedic ideas about cuisine and features goodies such as jackfruit and coconut.
Bun Kabab
In her hot pink stall, Numra at Bun Kabab puts slow-cooked beef, pulled chicken or daal into brioche buns to create tasty Pakistani street food. It's served up with green chutney and tamarind sauce, with spicy potato fritters on the side, for a true taste of Karachi.