Samson Kambalu on Black Jack
Mon Jul 26, 2021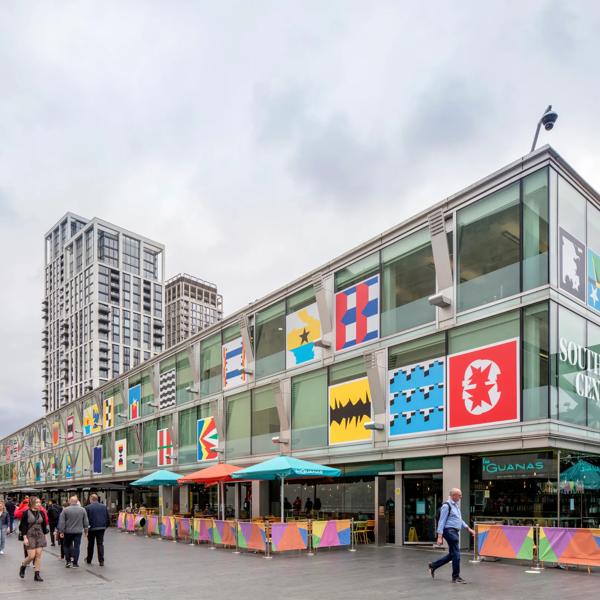 How did you spend the Covid-19 lockdowns? Samson Kambalu spent his creating flags which explore the iconography and visual pattern of ensigns from around the world.
Using mobile technology Kambalu remixed the colours and designs of flags he found on his travels around the world to create new designs and emblems.
Now, situated boldly and brightly across the Southbank Centre's buildings and architecture, these artworks play with ideas of national and individual sovereignty, and as the artist himself explains, find a way to unite us, from standards that in their very nature can often be divisive.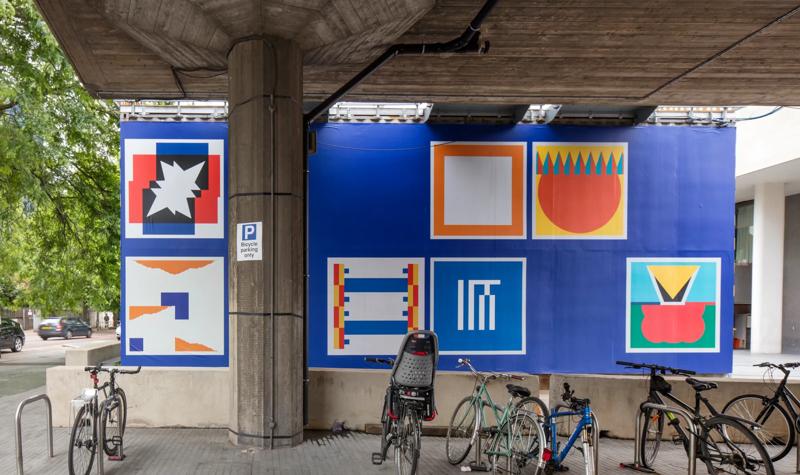 'I didn't want the flags incorporated into the architecture, I wanted them to be laid on these buildings like a card game.'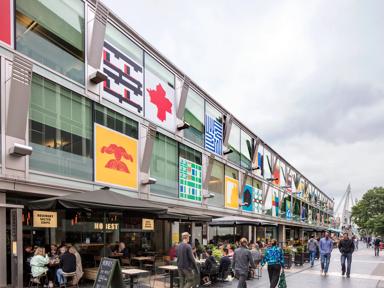 Black Jack
Samson Kambalu's installation is at the Southbank Centre until 5 September
All installation photographs featured by Morley von Sternberg