Beany Green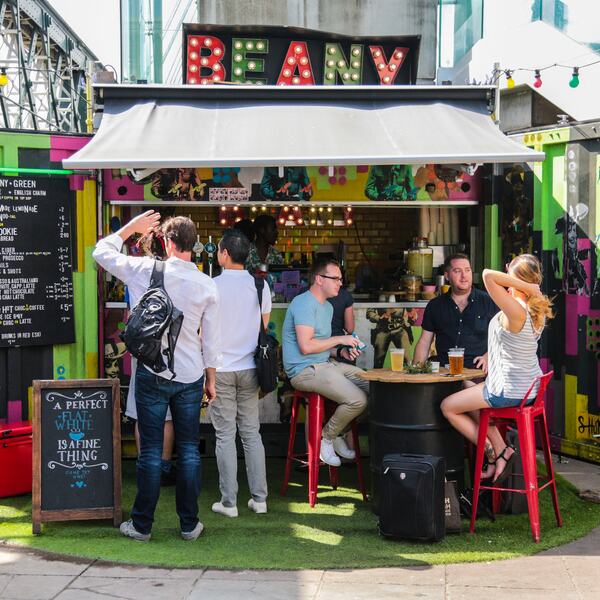 Perfect for your morning coffee, afternoon beers or evening cocktails
Beany Green is located just under the Hungerford Bridge opposite Royal Festival Hall is a 10ft converted shipping container adorned with Shuby's brilliantly colourful work.
Part of the independent, Australian-inspired Daisy Green Collection, Beany is best known for serving up great Aussie coffee from the exclusive 'Beany Blend', house-made banana bread and amusing conversation with its kooky staff.
In the afternoons/evenings they switch gears and offer a great selection of local craft beers on tap (six changing taps to be precise) and an array of innovative seasonal cocktails. 
The container is a great place to get your morning/afternoon caffeine fix and also makes a perfect pit-stop for a crisp cold one when strolling the Southbank.
Opening times
Monday: closed
Tuesday – Sunday: 9am – 9pm
Location
Festival Terrace, next to Hungerford Bridge