Hayward Gallery Cafe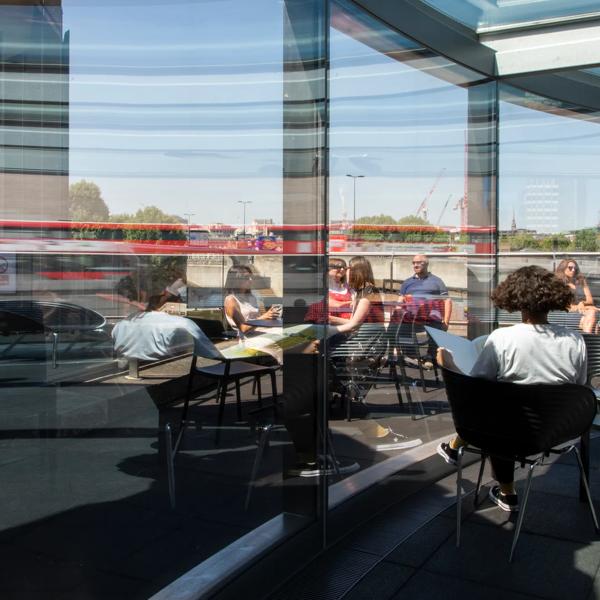 In search of pre-exhibition sustenance or a post-visit drink?
Drop into the Hayward Gallery Cafe for appetising sandwiches, salads and cakes, a selection of interesting drinks as well as excellent coffee.
All this can be enjoyed while you take in the view across Waterloo Bridge. And as you'd expect, the surroundings are visually appealing too, featuring a new mural by artist Giles Round and interiors by the award-winning Softroom.
Opening times
Wednesday – Friday, 10am – 6pm
Saturday, 10am – 8pm
Sunday, 10am – 6pm
Closed Mondays & Tuesdays
Location
Hayward Gallery Cafe at the Hayward Gallery