Riverside Terrace Cafe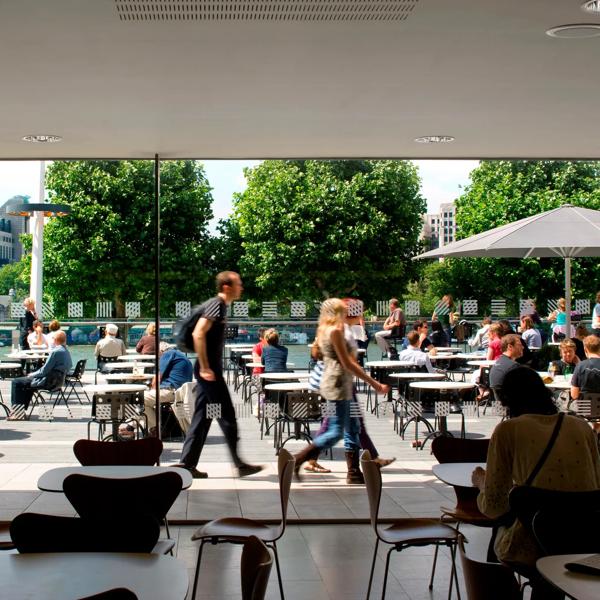 When time is of the essence
For a quick bite at the Royal Festival Hall, this casual cafe hits the spot with sandwiches, soups and light meals, hot and cold drinks and tempting cakes and pastries.
The focus is on fresh food prepared on site using healthful ingredients, in season where possible. The menu changes throughout the year; the coffee and tea are consistently excellent.
It's perfect for when you are in a hurry or looking for a pre-show snack, with plenty of seating available if you're staying here to eat.
Opening dates & times
Mon & Tue, 10am – 6pm
Wed – Sun, 10am – 8.30pm
Location
Riverside Terrace Cafe, Royal Festival Hall