Crêpes à la carte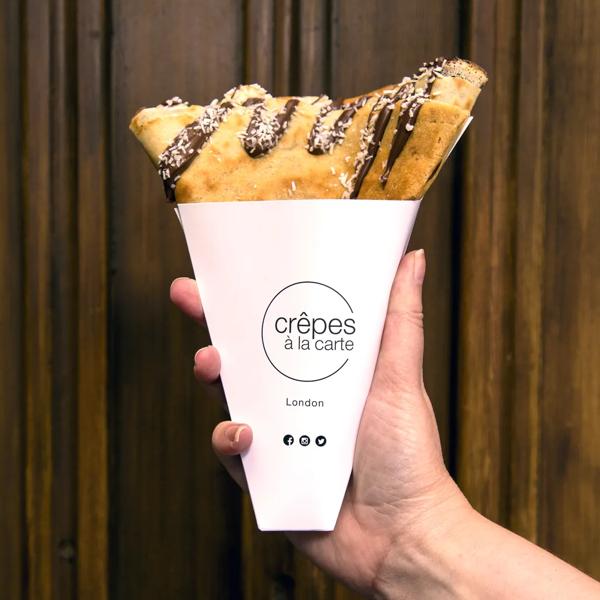 Traditional French crêpes and galettes prepared in front of your eyes
Crêpes à la carte prepare delicious sweet and savoury crêpes which will transport you, momentarily, to a little corner of France.
Go for a traditional, naturally, wheat free galette like La complète, filled with free-range ham, Emmental cheese and an organic egg. Or trying something different – how about La vegan, with mushrooms, spinach and tahini sauce.
For the sweetest ending to your meal or an afternoon pick-me-up, can anything beat a lemon and sugar crêpe? Everything is prepared freshly, cooked while you wait and served in a cardboard cone to make it easy to take away and eat.
Opening times
Friday 12 noon – 8pm
Saturday 11am – 8pm 
Sunday 12 noon – 6pm 
Monday (bank holidays only),
12 noon – 6pm
Fast facts
Run by: Eva and Thomas
Must try: La complète
Good to know: you can pay by card