The Curry Shack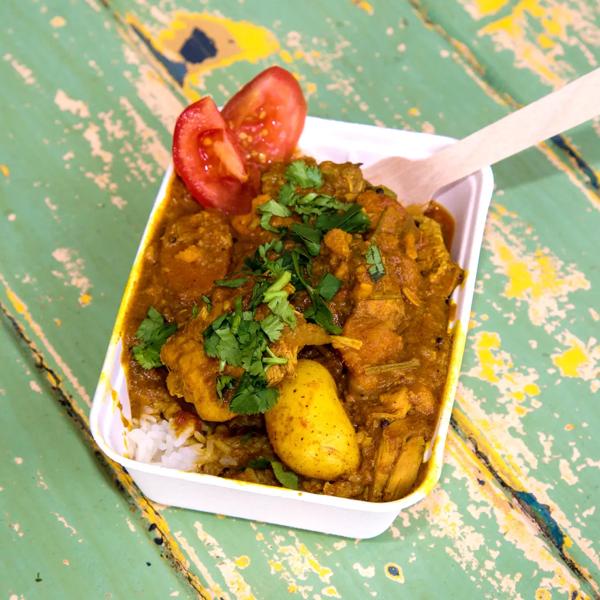 Walk on the mild side with Mauritian curry or go cajun for a bit more fire in your belly
Can't make up your mind? Don't panic – The Curry Shack will let you have a taste before you buy, for free!
All their food is freshly made on site each day, traditional and most importantly delicious.
Curries are served with rice and your choice of fresh salad and condiments, and all the dishes are gluten and dairy free.
Opening times
Friday 12 noon – 8pm
Saturday 11am – 8pm 
Sunday 12 noon – 6pm 
Monday (bank holidays only),
12 noon – 6pm
Fast facts
Run by: James and Mudzi
Good to know: You can pay by card
Must try: Mauritian curry (an old family recipe)