The Indians Next Door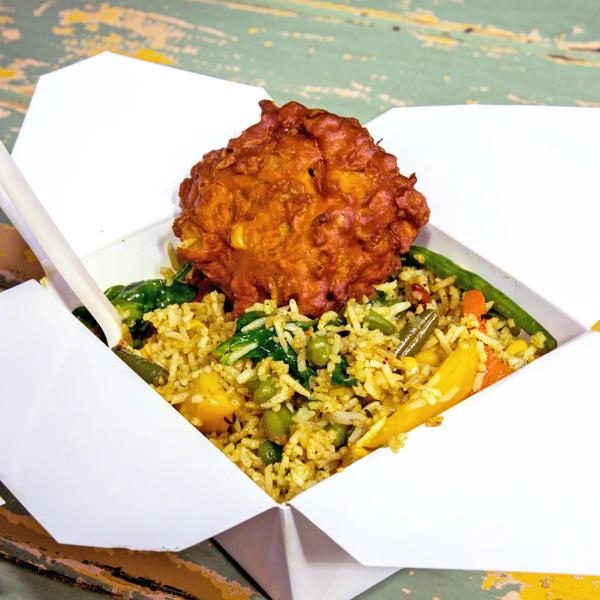 These neighbours are the best, serving delicious, Punjab-inspired biriyanis
Drop in on The Indians Next Door for tasty biryanis and exceptional samosas.
Their dishes are made from family recipes that have travelled all the way in space and time from the Punjab in the 1920s to Southbank Centre via Kenya.
Choose chicken biriyani or go for the equally satisfying vegan version. Both dishes are free of wheat.
Feeling peckish? You can also add a samosa or onion bhaji on the side, along with some palate livening chutneys.
Opening times
Friday 12 noon – 8pm
Saturday 11am – 8pm 
Sunday 12 noon – 6pm 
Monday (bank holidays only),
12 noon – 6pm
Fast facts
Run by: Anj and Has
Good to know: You can pay by card
Must try: chicken biriyani and a samosa