Nobiani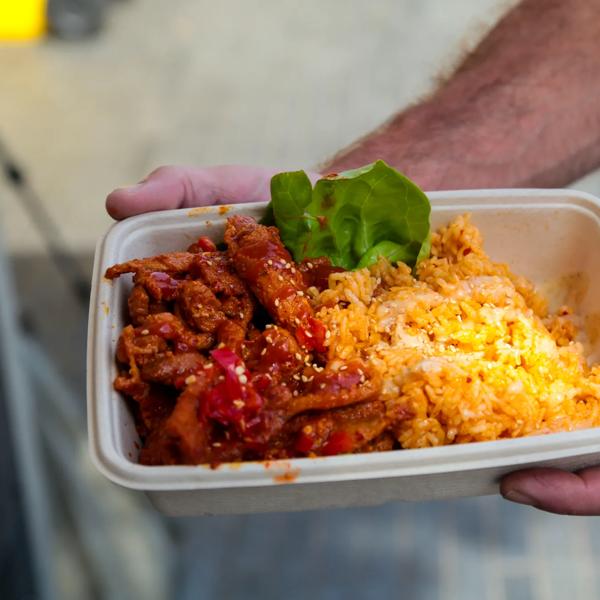 Discover authentic Korean BBQ in burritos, rice bowls and salad boxes
Nobiani brings the sizzle of Seoul to South Bank, offering mouth-watering, authentic Korean BBQ in burritos, rice bowls and salad boxes.
BBQ is marinated using authentic, traditional Korean ingredients and the kimchi is packed full of natural probiotics to help boost digestion. Why not try the sweet and spicy pork belly or, for those after a chilli rush, the buldak chicken.
You can also choose tofu as your protein option – and ask the team if you want them to prepare you a vegan version.
Launched by sister and brother team, Joo Lee and Sukho Lee, Nobiani began its journey in June 2013. Their aim is to create a vibrant and open community by sharing Korean food through fun and social ways.
Opening times
Friday 12 noon – 8pm
Saturday 11am – 8pm 
Sunday 12 noon – 6pm 
Monday (bank holidays only),
12 noon – 6pm
Fast facts
Run by: Joo Lee and Sukho Lee
(sister and brother)
Must try: Korean pear-infused bulgogi beef
Good to know: You can pay by card