Pochi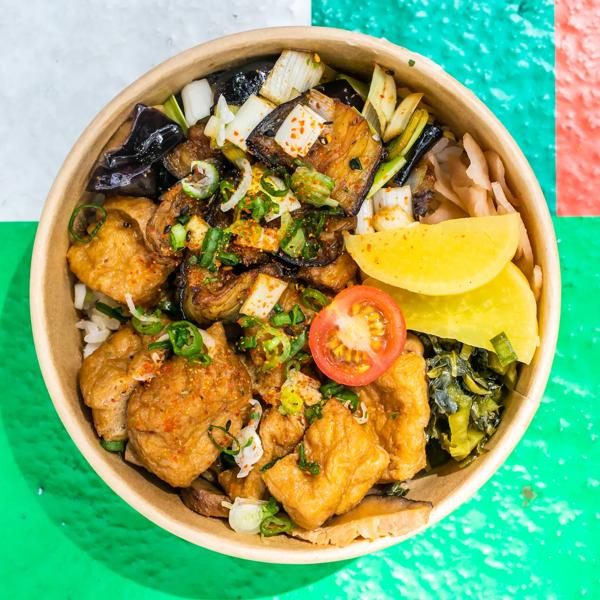 Japanese rice bowls with experimental flavours
Flavoursome toppings on a bed of rice: dig into a bowl of home-cooked style Japanese comfort food.
Japanese Soboro rice bowls are lesser-known than some other types of Japanese cuisine, but with a real authentic Japanese taste. 
Using classic techniques and the freshest of ingredients, Pochi serve their bowls with toppings like nasu, fried aubergine marinated in zingy soy-vinegar sauce and sprinkled with sesame; deep fried cauliflower with shiso furikake sprinkles; and buta, soy-ginger pork mince with Japanese mayo. 
All dishes come on a bed of pillowy rice and crunchy tsukemono pickles.
Opening times
Fri, 12 noon – 8pm
Sat, 11am – 8pm
Sun, 12 noon – 6pm
Mon (bank holidays only), 12 noon – 6pm
Fast facts
Run by: Saori
Good to know: Can't choose? No problem! You can go for half-and-half
Must try: Half buta minced pork and half nasu deep-fried aubergine