Skylon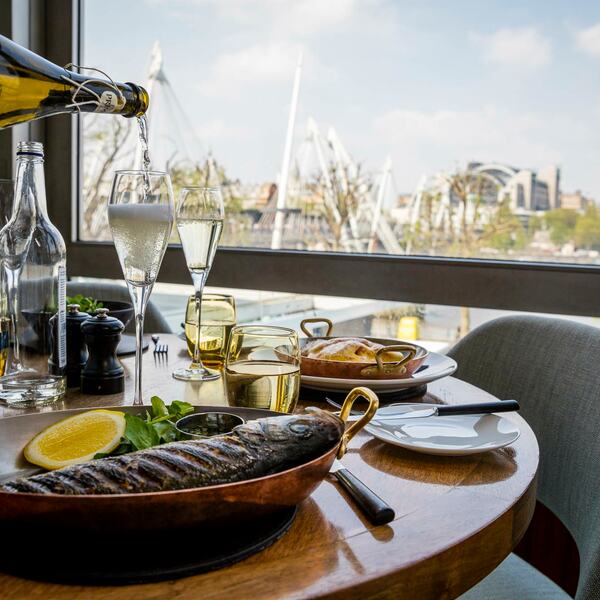 Enjoy destination dining at one of London's top restaurants and grills
Skylon hosts a beautiful restaurant, stylish grill and bar with unrivalled views of the London skyline.
Skylon serves up modern European cuisine from executive chef Helena Puolakka, who brings a contemporary approach to the kitchen.
The restaurant offers stunning views over the Thames from its position on the third floor of the Royal Festival Hall.
Skylon takes its name from the iconic structure that was built on the South Bank for the 1951 Festival of Britain.
Skylon's design echoes the style of the Royal Festival Hall during the same period with some contemporary touches, such as the uniquely designed chandeliers and surfaces of bronze, walnut and slate.
Opening times
Brunch & lunch
Monday: closed
Tuesday – Friday: 12 noon – 4pm
Saturday: 11.30am – 4pm
Sunday: 11.30am – 5pm
Dinner
Monday: closed
Tuesday – Saturday: 6pm – 9pm
Sunday: closed
Please visit the Skylon website for full opening hours.
Location
Green side, level 3, Royal Festival Hall