The SNOG Frozen Yogurt Bus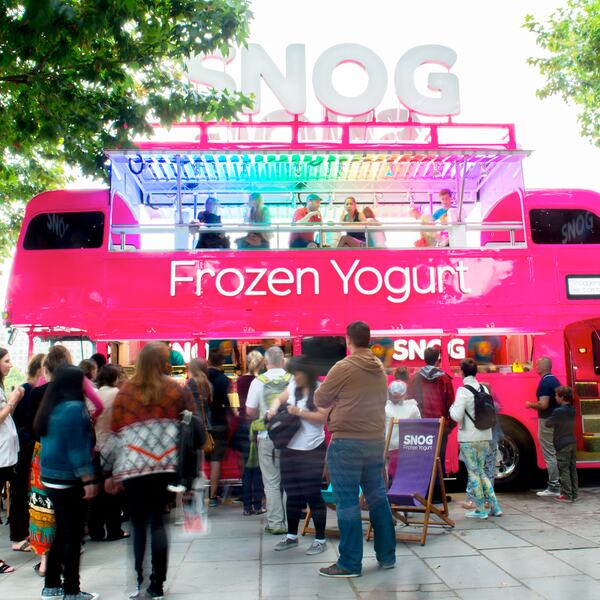 Look out for the return of SNOG Frozen Yogurt in their bright pink neon-lit Routemaster bus
SNOG's freshly made, natural and fat-free organic yoghurt comes in five mouth-watering flavours, including mango, chocolate hazelnut, salted caramel and vegan coconut, topped with your choice of hand-cut fruit, gluten-free baked brownies, chocolate and nuts.
And you can enjoy it all in SNOG's very own customised double-decker bus, where the upper deck has been transformed into a vibrant, colourful world that looks right across the Thames.
Sit back, relax and enjoy this memorable, guilt-free summer indulgence. 
Location
Queen's Walk, under Hungerford Bridge