Alisha Wormsley: There Are Black People in the Future
free
10 Jun –⁠ 4 Sep
Royal Festival Hall Wall, Queen Elizabeth Hall Side
Art & exhibitions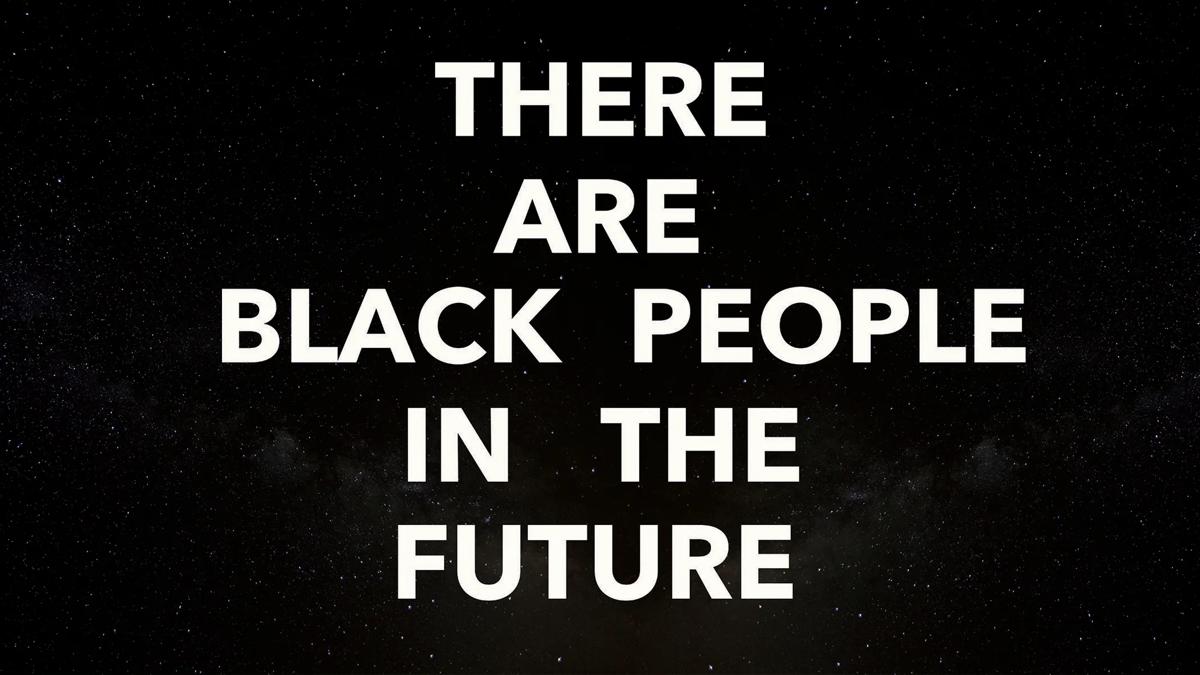 Inspired by Afrofuturist calls for Black people to claim their place, Alisha Wormsley's message has been splashed across billboards in the US.
Through the inscription and utterance of the words 'There Are Black People in the Future', the project addresses systemic oppression of Black communities through space and time, offering reassurance by asserting the presence of Black bodies.
In 2017, Wormsley placed these words on a billboard in East Liberty, a neighbourhood in Pittsburgh's east end that has suffered gentrification.
When the billboard was removed by the city, community members protested.
In response to this community support, Wormsley has raised grant money for artists, activists, and community workers in Pittsburgh and Houston to produce their own interpretations of the phrase.

Price
Everyone needs the arts. We need you.
Right now, your support is more important to us than ever before. Help us to continue making the arts available to all.