The Hop
free
18 May –⁠ 2 Oct, open 24 hours
Hayward Gallery Terrace
Art & exhibitions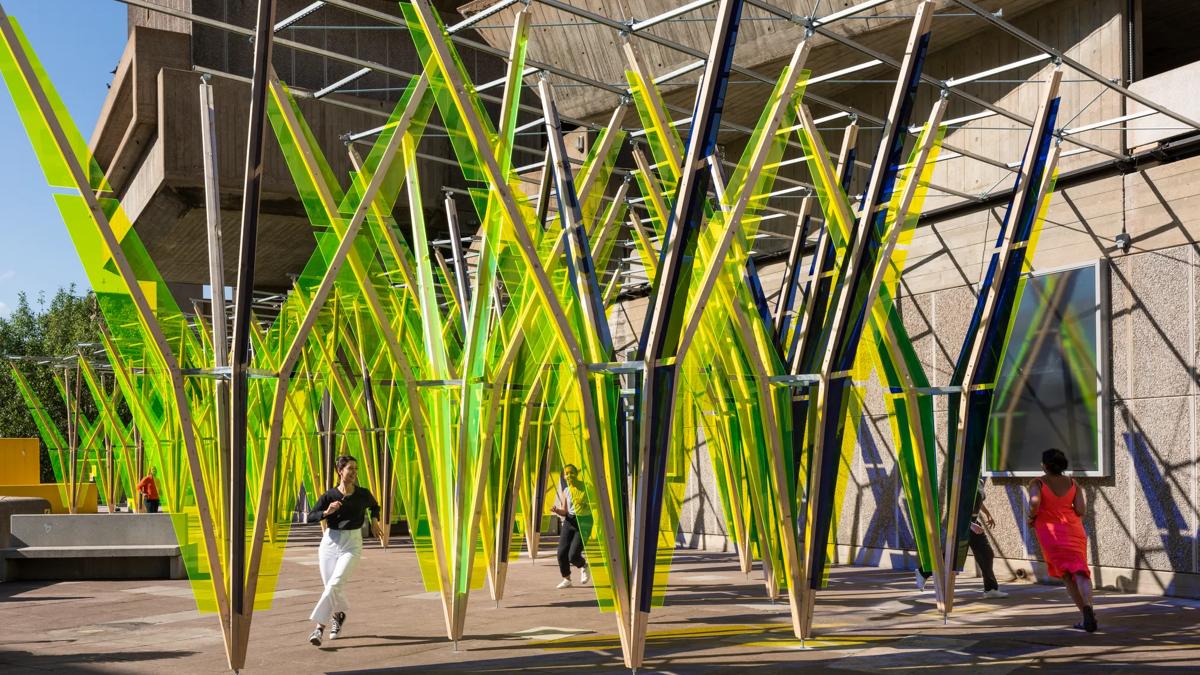 Jyll Bradley's new interactive commission links the urban landscape of the Southbank Centre to the hop gardens of Kent.
A luminous public pavilion almost four metres high grows from the side of the Hayward Gallery.
Bradley's The Hop is inspired by a piece of overlooked local history: until the 1960s, every year thousands of working class families from Lambeth travelled away from the pollution of London for a working 'holiday' in the Kentish hop fields.
Bringing in the hop harvest – or 'hopping' – was hard manual labour, but it was also a transformative time away from city life, and a space for new experiences and new relationships.
Using her signature material of coloured Plexiglas, Bradley's commission echoes the geometry of Kent's unique hop growing structures, designed to expose the crop to the maximum amount of sunlight.
The Hop offers a structure for growth which reaches outwards, upwards, and makes connections.
The artist invites you to spend time in The Hop, to create a dance routine, have a picnic, or simply sit and enjoy the colourful reflections made by the artwork in the summer sun.
The Hop has been realised with the generous support of the Hayward Gallery Commissioning Committee, and significant additional support from David Maclean.
The work was designed in close partnership with structural engineer Ben Godber and Expedition Engineering.
Dates & times
18 May –⁠ 2 Oct, open 24 hours
Price
Everyone needs the arts. We need you.
Right now, your support is more important to us than ever before. Help us to continue making the arts available to all.