Chineke! Orchestra: Across the Divide
Thu 19 May 2022, 7.30pm
Queen Elizabeth Hall
Classical music
£15 ⁠–⁠ £40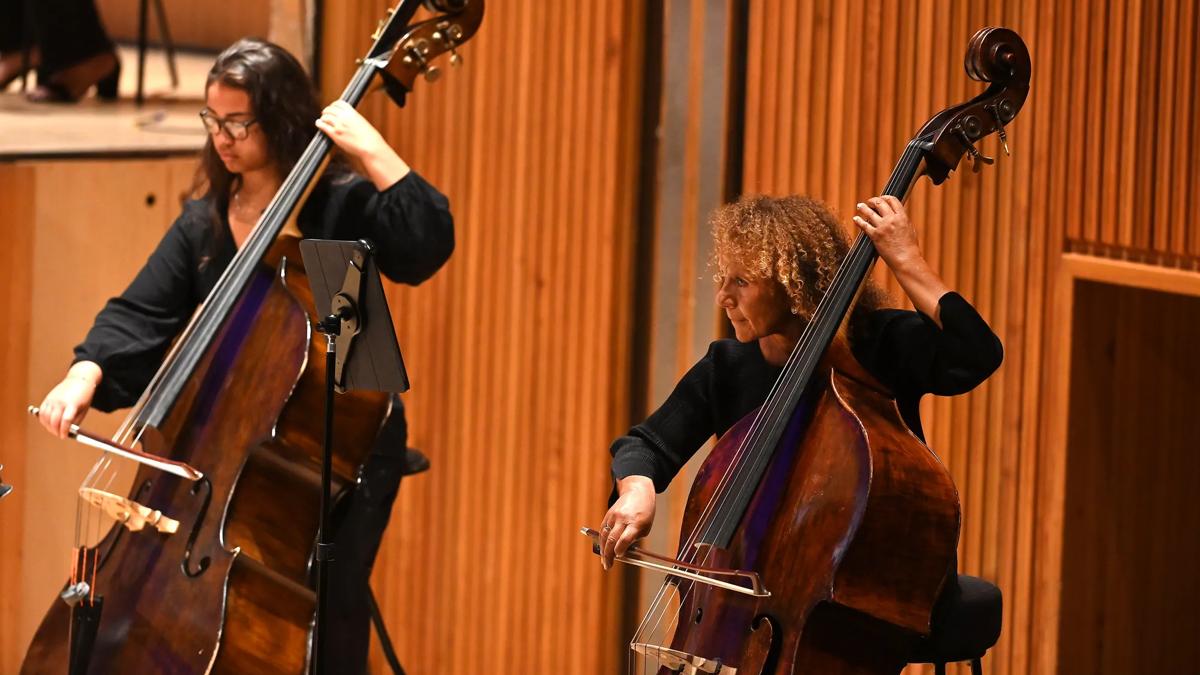 Be here for the world premiere of a dynamic new commission, written by Jill Jarman for Dame Evelyn Glennie and Chi-chi Nwanoku OBE.

The essence of this concerto for double bass and percussion is communication, how we convey meaning without words, bringing the 'background instruments' of the orchestra to the fore.
It was inspired by Nwanoku's story of how, as a child staying with her family in Nigeria, she would sometimes wake in the night to the sound of distant drumming – the traditional means of relaying messages between villages – to herald a birth, celebrate an event and to warn of danger.
Chineke! and St George's Bristol commissioned James B Wilson to write the work Free-man to commemorate the actions of Dr Paul Stephenson and others, who campaigned to end racial discrimination during the 1963 Bristol Bus Boycotts.
Free-man was first performed in May 2019 in Bristol, and tonight marks its London debut.
The programme includes the jubilant African Suite by Fela Sowande, one of the foremost proponents of modern Nigerian art music, as well as Dvorák's enduring Serenade for Strings, one of the composer's most popular works.
Performers
Chineke! Orchestra

Odaline de la Martinez

conductor

Dame Evelyn Glennie

percussion

Chi-chi Nwanoku

double bass
Repertoire
Jill Jarman

:

Concerto for double bass & percussion (Across the divide)

(World premiere)

Dvořák

:

Serenade for strings

Interval

James B Wilson

:

Free-man

(London premiere)

Sowande

:

African Suite