Shankar 100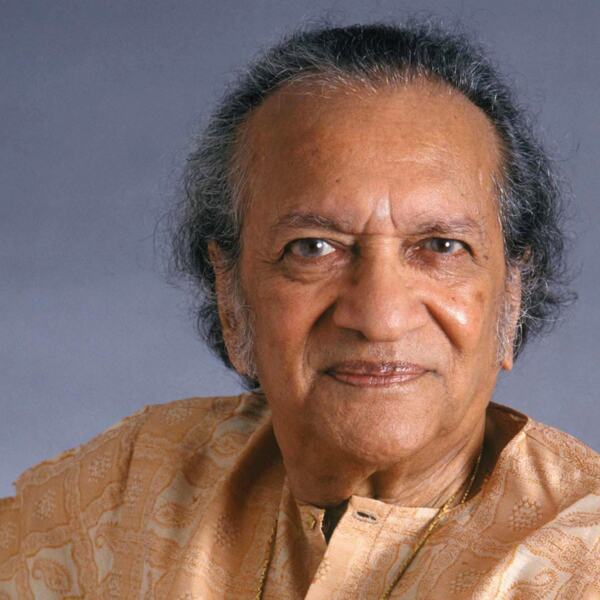 The centenary of the birth of Ravi Shankar is marked throughout 2021
Called 'the godfather of world music' by George Harrison, the influential Indian musician Ravi Shankar was revered in his homeland and credited with bringing the sounds of the Indian raga to the West.
He collaborated with artists and composers including Philip Glass, Yehudi Menuhin and John Coltrane. His own works married musical traditions of East and West. 
The centenary of the birth of the seminal musician on Tuesday 7 April 2020 is marked into 2021 in a series of concerts and events.
Our Ravi Shankar Centenary concert is now set for Thursday 8 April 2021 with guest artists to be confirmed, alongside explorations of Shankar's music, life and legacy in free public events, workshops and an archive exhibition, also rescheduled for April 2021.
In the meantime, join us online to celebrate the sitar maestro with exclusive videos, curated playlists and more.
"My husband's music continues to bring magic to people around the globe. As the whole world faces these challenging times, it's more important than ever to celebrate our common humanity with art that transcends boundaries. I'm thrilled that the Southbank Centre will be celebrating his legacy online and throughout the year as part of Shankar 100. While I'm saddened the Ravi Shankar Centenary concert has been postponed, I look forward to next spring, when we can all come together for this very special event."
Save money with multi-buy
Look out for series discounts in the ticketing area of selected event pages – add multiple events from the same series to your basket and get discounts of up to 30%. Tickets must be purchased in the same transaction.