Honey Dijon Presents Honeyverse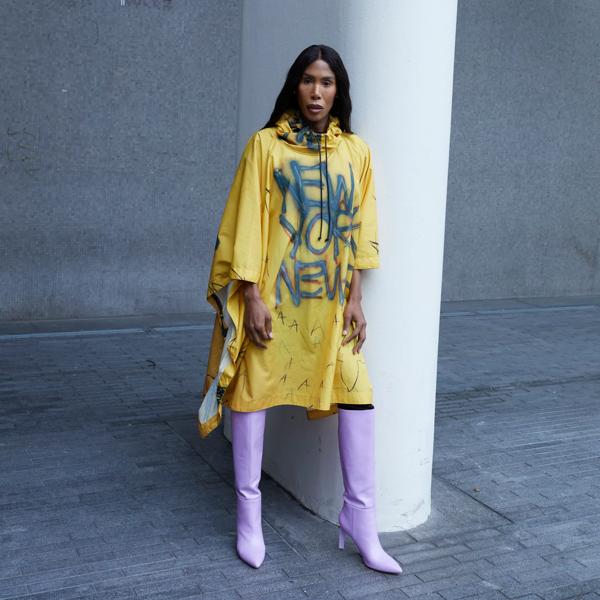 The pioneering DJ and producer invites you into her Honeyverse
Honey Dijon mixes club nights, live sets, orchestras and conversation into a takeover drawing inspiration from her roots in the Black Queer community.
Honey Dijon's line-up features the finest DJ talent – those acts who are taking the international music scene by storm and pushing the decks to new limits.
Kicking us off is the world premiere of The Honey Dijon Experience. Alongside the Radiant Baby Orchestra, Honey Dijon performs a live DJ set of her own songs and favourite tunes, remixed with the live orchestra. 
Across the two-weekend takeover there are two club nights in our Queen Elizabeth Hall Foyer featuring artists that celebrate the wide spectrum of club music, including Aqwea, Gayance, Kampire and Red Pig Flower. 
In the Queen Elizabeth Hall we're treated to Alewya's sultry vocals in a live set with trailblazing rapper Cakes Da Killa. 
And finally, Honey Dijon and a special guest unpack music, fashion and culture in an intimate conversation.
'Discovery. Love. Joy. These are the tools of my creative practice and it gives me great pleasure to share with all of you the music and artists that inspired me in the curation of Honeyverse. So please join me for two exciting weekends full of cutting edge fun and an incredible and varied array of talent at the Southbank Centre.'
Honey Dijon received the Leslie-Lohman Museum of Art Lifetime Achievement and Queer Visionary Award for being an artistic pioneer in the LGBTQIA community.
Honey Dijon's latest album, Black Girl Magic, is 13 tracks of attitude, energy, heart, community and engagement. She says: 'As an artist, especially as a trans woman of colour working in music, I wanted the album to be in-your-face, unapologetic, raw and honest.' 
And as a DJ, there is something hugely authentic about the way Honey Dijon mixes, with vinyl still her preferred format to fuse the bump of Chicago with more classic New York sounds and other European influences.
Her sets are known for their strong programming, passion and integrity, and the art of the mix itself is important to her. Anyone who's witnessed her play can testify that her deft mixing skills and dexterous flow between house or techno leaves you with a warm, hypnotic feel.