James Lavelle's Meltdown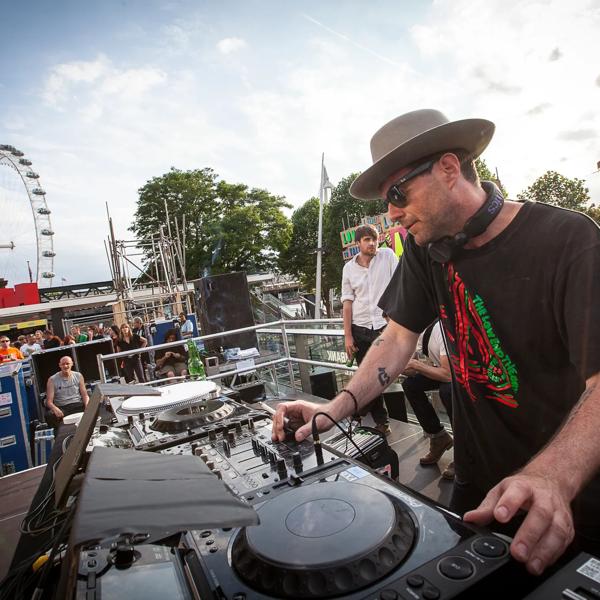 Musical and artistic innovator James Lavelle curate the 21st Meltdown in 2014
Following in the footsteps of some of music's biggest names, including David Bowie, Yoko Ono, Patti Smith and Jarvis Cocker.
Combining creative entrepreneurship with a radical artistic approach, James' genre-defying portfolio spans music, art, fashion, design and film, and as part of his groundbreaking work with UNKLE, boasts acclaimed musical collaborations with the likes of Queens of the Stone Age, Nick Cave and Thom Yorke.
Collaboration, innovation and a spirit of non-conformism are central to his approach. James worked with young people to curate the programme, meaning that this very special Meltdown in line with his commitment to mobilising the next generation to become the inventors of their own culture.
Mo'Wax inspires a new generation
Both Meltdown and James Lavelle's iconic label Mo'Wax turned 21 in 2014,  and as part of the festival, Mo'Wax21: Urban Archaeology, an interactive exhibition devised with Southbank Centre as part of the festival, celebrated the creative output of the label James launched as a teenager.
Doug Foster's installation No Beginning, No End in the Clore Ballroom, featured five cyclical artworks and UNKLE's The Heretics' Gate soundtrack.