Jubilee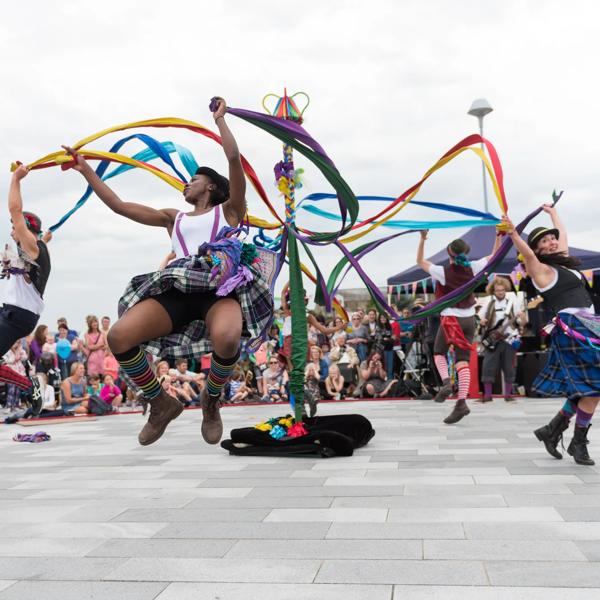 Performance and parties marking Her Majesty The Queen's 70-year reign
Whether you're looking to wave the Union Jack and belt out the national anthem or immerse yourself in the Pistols and punk of Jubilees past, we've got you covered.
We're marking the occasion and making the most of the long weekend with daytime family shows, jazz, classical concerts, maypoles and ceilidhs.
And in the evening? Party with riotous performance collective Duckie, or enjoy a back-to-back marathon screening of the six-part Sex Pistols miniseries Pistol, followed by a conversation with director Danny Boyle himself.
Join the jubilation!