Winter Light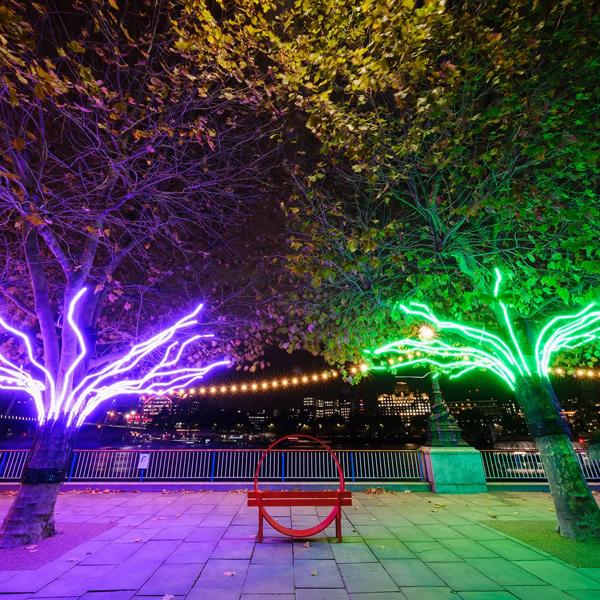 Enjoy one of London's most beautifully illuminated spaces, for free
This winter, the Southbank Centre is lit up by a series of outdoor artworks, created by ten contemporary artists.
Each artist uses light and colour in playful ways, but at the same time exploring topics at the forefront of society, such as individual and collective identity, the environment and technology. 
Discover them as you wander, or consult our map to find them. The best time to visit, it goes without saying, is after dark, but you can see them whenever we're open.
The exhibition features work by David Batchelor, Jakob Kvist, David Ogle, Fred Tschida, Tim Etchells, Leo Villareal, Marinella Senatore, Kendall Geers, Squire & Partners with Oasis Academy Johanna and Denman+Gould with Maeve Polkinhorn.
Opening times: 13 Nov 2023 – 7 Jan 2024, 4pm – 11pm
Some of the installations are not available to view on the following dates, due to private events taking place on our site:
Monday 27 & Tuesday 28 November
Sunday 3 – Tuesday 5 December
Location: Sitewide
Use the map below to find your way around our outdoor exhibition.