Jazz Jamaica All Stars: The Trojan Story - Live Stream
Until 19 Jul
Online events
Gigs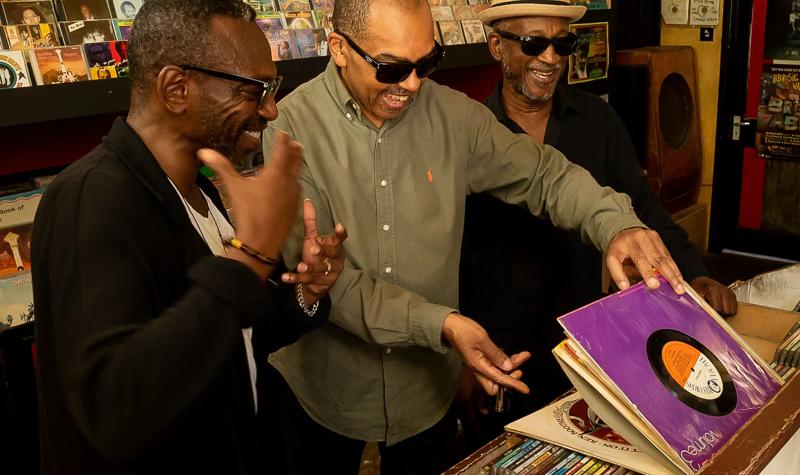 In a live-streamed concert, Gary Crosby and guests Brinsley Forde (Aswad), Noel McKoy and rising vocal stars Dem Three celebrate legendary label Trojan Records.

The Trojan Story features many of the best-loved anthems from the label, including Desmond Dekker's hit 'Israelites', Tony Tribe's classic 'Red Red Wine' and Harry J All Stars' 'Liquidator', specially arranged by Ben Burrell and Jason Yarde.
The line-up includes saxophonists Denys Baptiste and Camilla George, and instrumentalists drawn from the Tomorrow's Warriors stable.
They are joined by members of jazz string ensemble Tomorrow's Warriors StringTing and stars-in-the-making Dem Three (Cherise Adams-Burnett, Kianja Harvey-Elliott and Cara Crosby-Irons).
Jazz Jamaica All Stars are also joined by Reggae Choir, led by Mobo-winning jazz vocalist Zara McFarlane.
Established in 1968, London-based Trojan Records was the first label to distribute the music of Jamaica on a grand scale, becoming for many in the UK the first point of contact with Jamaican music and culture.
From the beginning, the record label encouraged people to celebrate and unite through music, breaking down barriers and promoting inclusivity.
After disruption of the national tour by Covid-19 The Trojan Story comes to us for its grand finale.

Dates & times
18 – 19 Jul
Live broadcast: 18 Jul, 7.30pm BST, then available for 24 hours
Price
Get presale tickets
Members get the first chance to book our entire programme of events, including go-down-in-history gigs, concerts with world-class orchestras, and talks from cultural icons and political giants.
Venue
Online events
We are streaming events with a number of different platforms.
Check the Where to watch section above to find out which platform you can use to view this specific event.
Watch online
Tickets to all streams are available globally to all fans, and there are no restrictions placed on buying tickets to any stream. The times presented are simply suggestions as to which stream you may wish to join. Please be extra careful to choose the most convenient stream for you.
Full details on how to access the show will be available in the DICE app and sent by email before the stream is due to start.
See frequently asked questions