Let's Eat Grandma
+

Metteson
Sat 10 Jun, 7.30pm
Queen Elizabeth Hall Foyer
Gigs
£30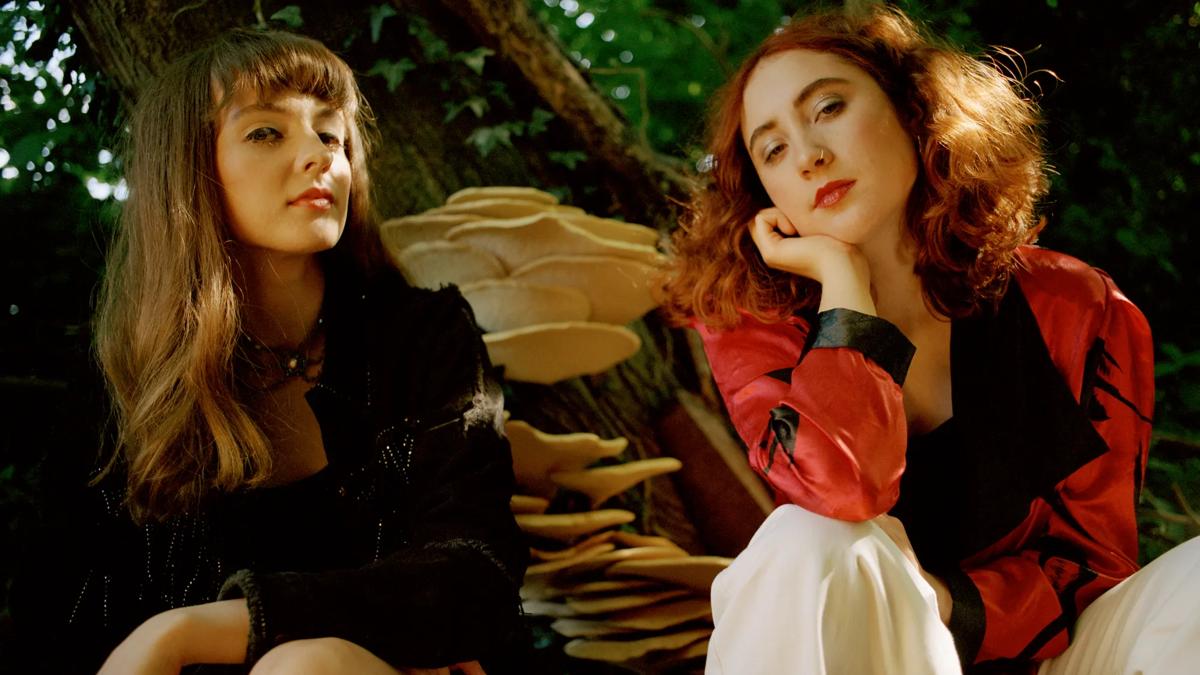 Digging further into more intense feelings with their recent music, Let's Eat Grandma give you synth-pop with loads of emotional welly.
Let's Eat Grandma released their second album, I'm All Ears, in 2018. It came out to a blaze of critical glory, thrilled fans who'd been with them since debut I, Gemini, and won them interested new listeners as they widened their musical scope.
They won Album of the Year at the Q Awards along with many end of year list placements, toured relentlessly, played a life-changing set at Coachella and then returned with Two Ribbons.
That album tells the story of the previous three years from both Jenny Hollingworth and Rosa Walton's points of view. As a body of work, it's astonishing: a dazzling, heart-breaking, life-affirming and mortality-facing record that reveals their growing artistry and ability to parse intense feeling into the most potent lyrics.
As the pair's life experiences diverged for the first time, they were driven to write more individually-led songs that read almost as letters to the other.
The themes are infused with emotion and a desire to express the inexpressible – from losing a loved one and the reality of mourning, to a new understanding of, and explorations in, sexuality.
Sonically this album is a trip – co-produced with David Wrench (The xx, Frank Ocean, Marika Hackman), the album contains the future prog-pop sheen explored on their prior album, but also blended with more organic instrumentation that balances out the dancefloor fillers.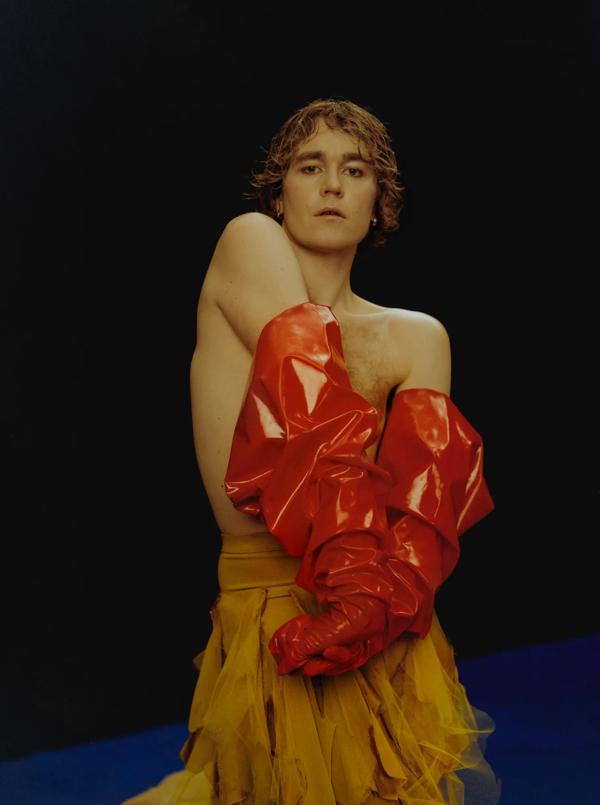 Need to know
This performance features Beat Blocks: a powerful multi-sensory interactive flooring system. Translating any sound source into felt vibration, Beat Blocks creates a truly synergetic immersive sensory experience.
You can join our free Access Scheme through your online Southbank Centre account or via email.
Find out more about our Access Scheme
All our Access & facilities information
Stage times are tweeted closer to the time of the event.
Follow @meltdownfest on Twitter for all of our updates.

Price
Standard entry

£30*

Concessions

25%**

* Excludes £3.50 booking fee.
** Limited availability. Read about concessions.
Tickets can only be sold through the Southbank Centre and our authorised agents, and can't be resold. You can return your tickets to the Southbank Centre for a credit voucher up to 48 hours before the event. Tickets resold on any third-party platforms will become invalid.
Get presale tickets
Members get the first chance to book our entire programme of events, including go-down-in-history gigs, concerts with world-class orchestras, and talks from cultural icons and political giants.
Venue
Queen Elizabeth Hall
Our number one priority is the health and wellbeing of our visitors and staff. 
Open 90 minutes before an event until the end of the event. Closed at all other times.
Our address is: Southbank Centre, Belvedere Road, London SE1 8XX. The nearest tube and train stations within 5-7 minutes walk are Waterloo (Northern, Bakerloo, Jubilee and Waterloo & City lines) and Embankment (District & Circle lines). There are also lots of bus routes with stops 2-5 minutes from our venues. For more information on getting here by road, rail or river.
Pre-booking online is recommended. Check our website on the day for returns. There's no need to print your e-ticket – just show your phone to our Visitor Assistants on entry.
Some free events don't require a ticket. Found an event labelled FREE on our website with no way to book? Simply turn up on the day.
If you don't receive your e-ticket
Your e-ticket will be sent to you seven days before the event date from [email protected]. If you don't receive your e-ticket, and it's not in your junk or spam folder, please get in touch. 
More information
Find out all you need to know about tickets, including concessions, group bookings, returns, credit vouchers and more, via the link below.
Get an overview of the seating layout of Queen Elizabeth Hall by downloading our seating plan.
Toilets
An accessible toilet is located in the foyer.
A Changing Places toilet is located on Level 1 Royal Festival Hall next to the JCB Glass Lift, for the exclusive use of disabled people who need personal assistance to use the toilet.
The facility includes a height-adjustable bench, tracking hoist system, a centrally-placed toilet, a height-adjustable basin and a shower. The key for this room is available from the Welcome Hub on Level 2, Royal Festival Hall. The facility is open daily 10am – 11pm.
Cloakroom
The Queen Elizabeth Hall cloakroom is closed. You won't be able to bring any bags over 40 x 25 x 25cm into the Queen Elizabeth Hall, so please leave large bags at home.
We're cash-free
Please note that we're unable to accept cash payments across our site. 
For step-free access from the Queen Elizabeth Hall Slip Road off Belvedere Road to the Queen Elizabeth Hall auditorium seating (excluding rows A to C) and wheelchair spaces in the Rear Stalls, plus Queen Elizabeth Hall Foyer and the Purcell Room, please use the Queen Elizabeth Hall main entrance.
To reach this entrance, enter the Royal Festival Hall via the Southbank Centre Square Doors. Take the JCB Glass Lift to Level 2 and exit to the Riverside Terrace. Turn right to find the Queen Elizabeth Hall main entrance.
You can also use the external lift near the Artists' Entrance on Southbank Centre Square to reach Mandela Walk, Level 2. 
For access to the Queen Elizabeth Hall auditorium seating rows A to C and wheelchair spaces in the Front Stalls, please enter via the Artists' Entrance in the Queen Elizabeth Hall Slip Road (Level 1).
Talk to a member of staff at the auditorium entrance if you have a disability that means you can't queue, or you need extra time to take your seat. They can arrange priority entry for you as soon as the doors open.
From a snack with coffee to cocktails and fine dining, plus some of London's best street food – it's all here on the Southbank Centre site.