Loraine James x LCO
+

Hekla
Sun 2 Oct, 7.30pm
Queen Elizabeth Hall
Gigs
£15 ⁠–⁠ £20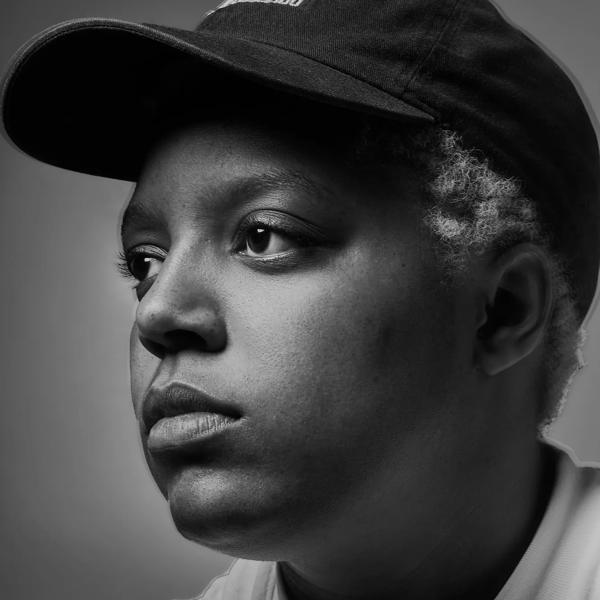 The electronic producer teams up with the London Contemporary Orchestra to perform an homage to composer Julius Eastman.
In a new album released on Phantom Limb, electronic producer Loraine James creates a breathtaking homage to the vital, and unforgivably overlooked, New York composer Julius Eastman, reinterpreting, reimagining and responding to key works.
Phantom Limb initiated this project with the aim of continuing the current tide of efforts to reinstate Eastman's rightful place in 20th-century composition. James was offered a zip drive of Eastman originals alongside Renée Levine-Packer and Mary Jane Leach's illuminating biography, Gay Guerilla, and transcribed MIDI stems.
The resulting album, Building Something Beautiful For Me carries the Eastman torch with finesse and sensitivity. James employs samples, melodic motifs, themes and imagery, and inspiration from Eastman's canon, slicing, editing, pulling apart and playing samples like instruments to craft a stunning album that venerates Eastman's genius while adhering to her own.
Loraine James grew up in Enfield, north London. Her wide exposure to jazz, electronica, UK drill and grime, reassembled through her intuitive skills and intimate, almost diaristic approach to music-making can be heard on the colourful mix-up of her Hyperdub debut album For You And I.
Icelandic theremin musician Hekla joins Loraine James as a support for this performance. Hekla offers her second album of haunting, spectral soundscape-songwriting, Xiuxiuejar, a sonic black hole of corrosive beauty and mesmerising darkness.
Hekla is a rare virtuosic player of the theremin, a notoriously difficult electronic instrument, joining a miniscule group of musicians in mastery of its esoteric, light-controlled frequencies.
Classically informed, her playing covers an enormous range, from skittering birdsong of chirrups and chirps, to tectonic sub-bass. Her fans in the wider music community – PJ Harvey, for example – compare her style to musicians such as Colleen, Julia Holter or the late Jóhann Jóhannsson.
Presented in collaboration with Bird On The Wire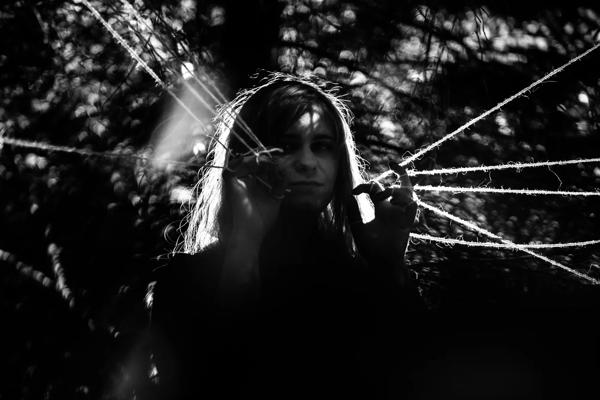 Need to know
Copies of Loraine James' new LP Build Something Beautiful For Me are available to purchase as an optional add-on for £17 when you buy a ticket, and can be collected on the day of the event.
Price
Standard entry

£15 ⁠–⁠ £20*

Concessions

25%**

* Excludes £3.50 booking fee.
** Limited availability. Read about concessions.
Tickets can only be sold through the Southbank Centre and our authorised agents, and can't be resold. You can return your tickets to the Southbank Centre for a credit voucher up to 48 hours before the event. Tickets resold on any third-party platforms will become invalid.
Get presale tickets
Members get the first chance to book our entire programme of events, including go-down-in-history gigs, concerts with world-class orchestras, and talks from cultural icons and political giants.
Venue
Queen Elizabeth Hall
Our number one priority is the health and wellbeing of our visitors and staff. 
Open 90 minutes before an event until the end of the event. Closed at all other times.
Our address is: Southbank Centre, Belvedere Road, London SE1 8XX. The nearest tube and train stations within 5-7 minutes walk are Waterloo (Northern, Bakerloo, Jubilee and Waterloo & City lines) and Embankment (District & Circle lines). There are also lots of bus routes with stops 2-5 minutes from our venues. For more information on getting here by road, rail or river.
Pre-booking online is recommended. Check our website on the day for returns. There's no need to print your e-ticket – just show your phone to our Visitor Assistants on entry.
Some free events don't require a ticket. Found an event labelled FREE on our website with no way to book? Simply turn up on the day.
Find out all you need to know about tickets, including concessions, group bookings, returns and more via the link below.
Get an overview of the seating layout of Queen Elizabeth Hall by downloading our seating plan.
Toilets
An accessible toilet is located in the foyer.
A Changing Places toilet is located on Level 1 Royal Festival Hall next to the JCB Glass Lift, for the exclusive use of disabled people who need personal assistance to use the toilet.
The facility includes a height-adjustable bench, tracking hoist system, a centrally-placed toilet, a height-adjustable basin and a shower. The key for this room is available from the Welcome Hub on Level 2, Royal Festival Hall. The facility is open daily 10am – 11pm.
Cloakroom
The Queen Elizabeth Hall cloakroom is closed. You won't be able to bring any bags over 40 x 25 x 25cm into the Queen Elizabeth Hall, so please leave large bags at home.
We're cash-free
Please note that we're unable to accept cash payments across our site. 
For step-free access to Queen Elizabeth Hall and Purcell Room please use Royal Festival Hall JCB glass lift to Level 2 and enter via Riverside Terrace.
For access to Queen Elizabeth Hall auditorium seating row A and all wheelchair spaces please enter via the Artist Entrance in the Queen Elizabeth Hall Slip Road (Level 1).
For lift access to Queen Elizabeth Hall Roof Garden please use the Roof Garden Lift in the Queen Elizabeth Hall Slip Road (Level 1).
Talk to a member of staff at the auditorium entrance if you have a disability that means you can't queue, or you need extra time to take your seat. They can arrange priority entry for you as soon as the doors open.