Claudia Rankine: Beyond the Culture War
Until 16 Oct UTC
Online events
Literature & poetry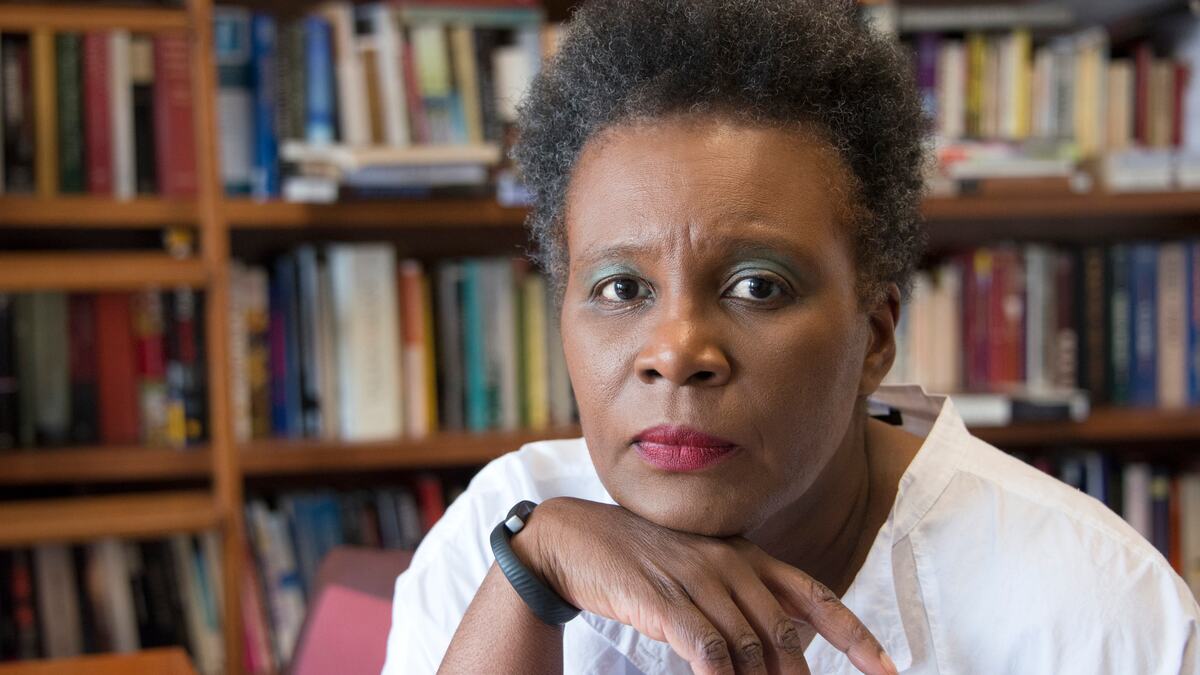 In a streamed discussion, writer Claudia Rankine speaks with journalist Gary Younge about racism, privilege and how to transcend the culture wars.
At home, on social media and in government, the world around us is split by aggression and defensiveness.
In her new book, Just Us, Rankine asks how we can restore a sense of shared humanity and light a path beyond the culture war.
At the heart of Just Us is an exploration of real encounters between friends and strangers that expose the realities of whiteness and white supremacy.
Through these intimate exchanges, Rankine questions the false comfort of private life and invites us to discover what it takes to stay in the room together.
Claudia Rankine is the author of five books, including Don't Let Me Be Lonely: An American Lyric and the bestselling Citizen: An American Lyric.
A chancellor of the Academy of American Poets, she is the winner of many prizes including the 2015 National Book Critics Circle Award for Poetry and a 2016 MacArthur Fellowship.
She is an adjunct professor of English and African-American Studies at Yale University.
Gary Younge is an author and broadcaster, and professor of sociology at the University of Manchester. He has written five books, the most recent of which, Another Day in the Death of America, won the J. Anthony Lukas Book Prize from Columbia Journalism School and Nieman Foundation.
Presented in partnership with Penguin Live.
This event is pre-recorded exclusively for the Southbank Centre.
Need to know
Age recommendation/restriction
This event is streamed. Streaming is provided by TicketCo on behalf of the Southbank Centre.
Please ensure that you have access to a stable WiFi network in order to watch the event. More information on how to access the stream is available when you click through to the TicketCo website to purchase your ticket.
Dates & times
Until 16 Oct UTC
Price
Buy seven days' video access: £5
Buy seven days' video access & book bundle: £30
Venue
Online events
We are streaming events with a number of different platforms.
Check the Where to watch section above to find out which platform you can use to view this specific event.