Hanif Abdurraqib: A Little Devil in America
Until 1 Apr
Online events
Literature & poetry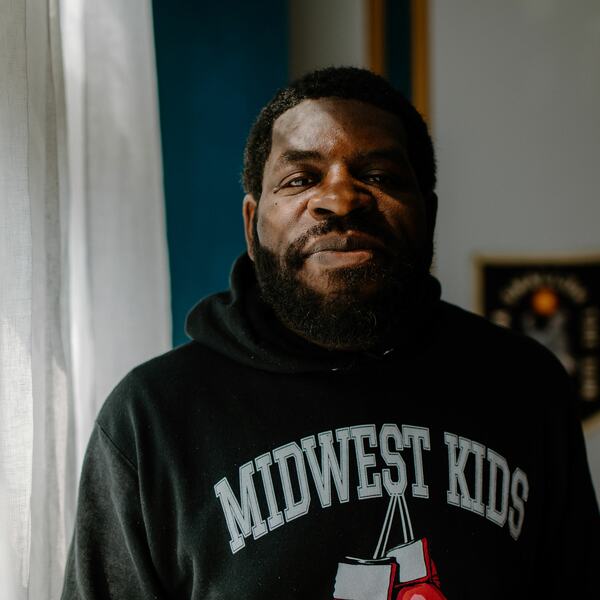 'Abdurraqib's writing is an antidote to the arched eyebrow of most music journalism. He writes as if music matters. For him, it is a metaphor for human suffering, for race and class, for what it is to be American'
Poet and cultural critic Hanif Abdurraqib introduces his new book of essays on Black performance in this broadcast event with Yomi Ṣode.

The kaleidoscopic A Little Devil in America explores a field that ranges from tap dancing to punk, backing singers to TV hopefuls, through sport, sitcoms, fashion and space travel.
Filled with sharp insight, humour and heart, the book is infused with the lyricism and rhythm of the musicians Abdurraqib loves.
It weaves a unique and intimate history of Black performance in which culture, politics and lived experience collide.
This collection of original essays takes readers from mid-century Paris to the moon, via dive bars, Broadway, and a cramped basement bar in Columbus, Ohio.
Abdurraqib reveals the layers of resonance in both Black and white culture offered by moments like Beyoncé's Superbowl show or a game of spades.
He explores the politics of American empire, and his own personal history of grief and love.
A Little Devil in America is a celebration of Black performance as it has unfolded and endured to shape individual lives and entire cultures.
Hanif Abdurraqib is a New York Times bestselling poet, essayist, and cultural critic from Columbus, Ohio.
He is in conversation with acclaimed writer and poet Yomi Ṣode.
Yomi Ṣode is a Nigerian British writer, performer and facilitator. He is a recipient of the Jerwood Compton Poetry Fellowship 2019, a Malika's Poetry Kitchen member and a Complete Works alumnus.
His debut solo show, COAT, performed to sold-out audiences.
This event is pre-recorded exclusively for the Southbank Centre.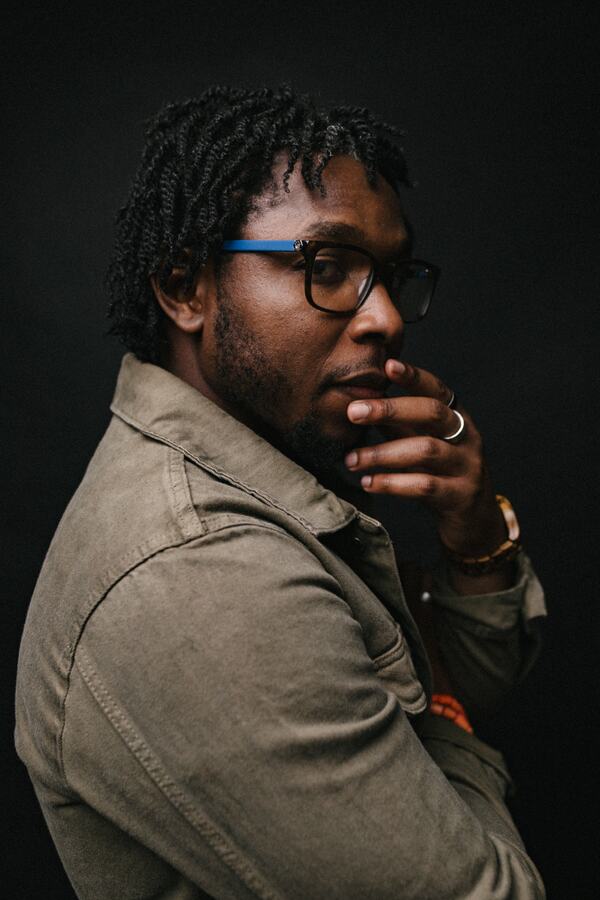 Need to know
Age recommendation/restriction
Contains some language of an adult nature.
Copies of Hanif Abdurraqib's new book, A Little Devil In America, are available for purchase within the UK for £18.99. The books are sent out by Foyles via post (postage is included in the price).
This event is streamed. Streaming is provided by TicketCo on behalf of the Southbank Centre.
Please ensure that you have access to a stable WiFi network in order to watch the event. More information on how to access the stream is available when you click through to the TicketCo website to purchase your ticket.
Where to watch
How to watch the stream on your preferred device
After your payment transaction is approved, TicketCo will send you a ticket or purchase confirmation within one hour. Check the email address and/or phone number that you registered with to collect your ticket. 
Watch in a browser on a phone, tablet or computer
TicketCo TV can be streamed using all the main web browsers. Open your email confirmation and click the TicketCo TV icon. This will open a new tab where the event will start. If you have a Google Chromecast connected to your TV, this can also be used to stream the event (so long as it's second generation or newer).
 
Watch on Apple TV or Android TV
If you have an Apple TV or Android TV we recommend downloading the free TicketCo TV app for the best streaming experience.
To use the app, you need tvOS 13.0+ on Apple TV, or Android TV version 7.0+. Download the TicketCo TV app from the app store on your Apple TV. Find it in the Google Play Store on your Android TV.
Once the app is open, type in the five-letter reference code from your ticket. You can find the code in the ticket ID field. After confirming your reference code you'll be redirected to the event.
 
Watch on Amazon Fire TV
Find the TicketCo TV app on Amazon Fire TV Download.
Open the app and add the five-letter reference code from your ticket. You can find the code in the ticket ID field. After confirming your reference code you'll be redirected to the event.
Dates & times
First broadcast: available from 7.30pm on Thu 25 Mar and for seven days on demand.
Price
Buy seven days' video access: £7.50
Venue
Online events
We are streaming events with a number of different platforms.
Check the Where to watch section above to find out which platform you can use to view this specific event.