The Lyrics: Paul McCartney in Conversation - Live Stream
5 –⁠ 12 Nov 2021, 7.30pm
Online events
Literature & poetry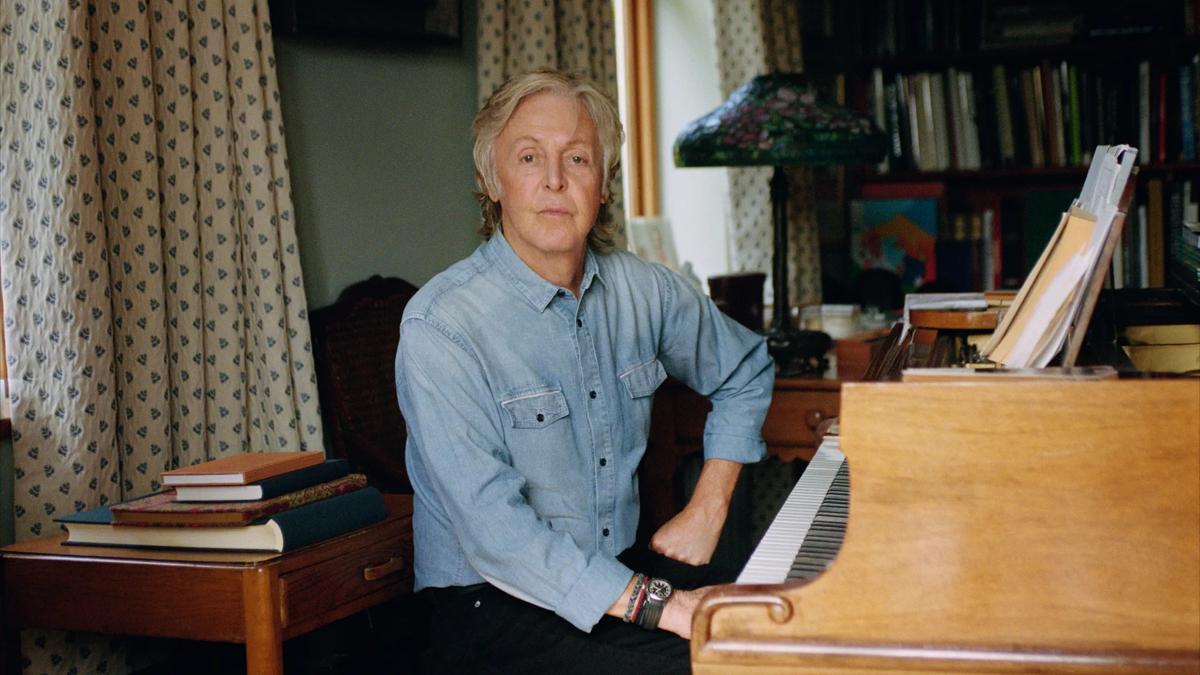 Paul McCartney celebrates his new book, The Lyrics: 1956 to the Present, in a world-exclusive live-streamed event with author Paul Muldoon, chaired by Samira Ahmed.
Hear them discuss the extraordinary book in which, with unparalleled candour, McCartney recounts his life and art through the prism of 154 songs from all stages of his career.
The Lyrics encompasses his earliest boyhood compositions through the legendary decade of The Beatles, to Wings and his solo albums to the present.
Arranged alphabetically to provide a kaleidoscopic rather than chronological account, it establishes definitive texts of the songs' lyrics for the first time and describes the circumstances in which they were written, the people and places that inspired them, and what he thinks of them now.
Presented with this is a treasure trove of never-seen-before material from McCartney's personal archive – drafts, letters, photographs – which make this also a unique visual record of one of the greatest songwriters of all time.
Don't miss this unique opportunity to hear McCartney discuss his life, the creative process and the moments of inspiration.
Presented in partnership with Penguin Live
Image credit © Mary McCartney
Need to know
The live stream is available on demand for seven days.
For customers in the UK, copies of The Lyrics are available to buy as an optional add-on to the UK Live Stream for £66 including postage (RRP £75). Please note books can only be shipped to UK addresses.
For customers in the USA, copies of The Lyrics are available to buy as an optional add-on to the USA Live Stream for $79 including postage (RRP $100). Please note books can only be shipped to US addresses.
Buy a copy of The Lyrics with your ticket in order to be entered into a draw to receive a special signed edition.
Dates & times
5 – 12 Nov
Live stream: 7.30pm on Fri 5 Nov, and available for seven days on demand.
 
UK & rest of the world 7.30pm GMT
USA 3.30pm ET / 12.30pm PT
Price
UK & rest of the world £10
USA $14
Get presale tickets
Members get the first chance to book our entire programme of events, including go-down-in-history gigs, concerts with world-class orchestras, and talks from cultural icons and political giants.
Venue
Online events
We are streaming events with a number of different platforms.
Check the Where to watch section above to find out which platform you can use to view this specific event.
Watch online
Tickets to all streams are available globally to all fans, and there are no restrictions placed on buying tickets to any stream. The times presented are simply suggestions as to which stream you may wish to join. Please be extra careful to choose the most convenient stream for you.
Full details on how to access the show will be available in the DICE app and sent by email before the stream is due to start.
See frequently asked questions