Raven Leilani: Luster
Until 4 Mar
Online events
Literature & poetry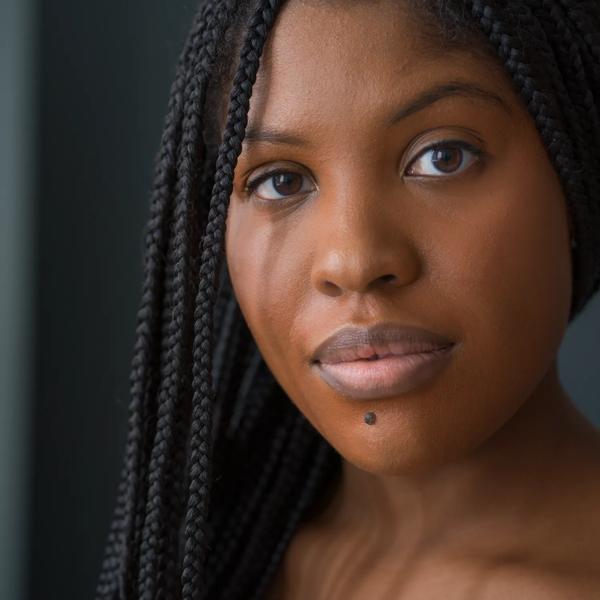 The debut novel from Raven Leilani has won plaudits across the board – hear from the author in a broadcast conversation with novelist Diana Evans.
This streamed event marks the UK publication of Luster from Leilani, one of the most exciting literary talents to emerge from the US in recent years.
Edie is messing up her office job, sleeping with all the wrong men, and she has failed at the only thing that meant anything to her: painting.
Then she meets white, middle-aged archivist Eric.
As if navigating the landscape of sexual and racial politics as a Black woman wasn't hard enough, Edie finds herself falling headfirst into Eric's home and family in this provocative and tender novel.
Raven Leilani's work has been published in Granta, The Yale Review, The Cut and New England Review, among other publications.
Leilani is a National Book Foundation 5 under 35 honoree, and she is the recipient of the 2020 Kirkus Prize and Center For Fiction first novel prize.
Luster is her first novel.
This event is pre-recorded exclusively for the Southbank Centre.
Need to know
Age recommendation/restriction
Copies of Raven Leilani's new book, Luster, are available for purchase within the UK for £14.99. The books are sent out by Foyles via post (postage is included in the price).
This event is streamed. Streaming is provided by TicketCo on behalf of the Southbank Centre.
Please ensure that you have access to a stable WiFi network in order to watch the event. More information on how to access the stream is available when you click through to the TicketCo website to purchase your ticket.
Where to watch
How to watch the stream on your preferred device
After your payment transaction is approved, TicketCo will send you a ticket or purchase confirmation within one hour. Check the email address and/or phone number that you registered with to collect your ticket. 
Watch in a browser on a phone, tablet or computer
TicketCo TV can be streamed using all the main web browsers. Open your email confirmation and click the TicketCo TV icon. This will open a new tab where the event will start. If you have a Google Chromecast connected to your TV, this can also be used to stream the event (so long as it's second generation or newer).
 
Watch on Apple TV or Android TV
If you have an Apple TV or Android TV we recommend downloading the free TicketCo TV app for the best streaming experience.
To use the app, you need tvOS 13.0+ on Apple TV, or Android TV version 7.0+. Download the TicketCo TV app from the app store on your Apple TV. Find it in the Google Play Store on your Android TV.
Once the app is open, type in the five-letter reference code from your ticket. You can find the code in the ticket ID field. After confirming your reference code you'll be redirected to the event.
 
Watch on Amazon Fire TV
Find the TicketCo TV app on Amazon Fire TV Download.
Open the app and add the five-letter reference code from your ticket. You can find the code in the ticket ID field. After confirming your reference code you'll be redirected to the event.
Dates & times
First broadcast: available from 7.30pm on Thu 25 Feb and for seven days on demand.
Price
Buy seven days' video access: £7.50
Venue
Online events
We are streaming events with a number of different platforms.
Check the Where to watch section above to find out which platform you can use to view this specific event.