Sally Rooney: Beautiful World, Where Are You - Live Stream
Until 14 Sep
Online events
Literature & poetry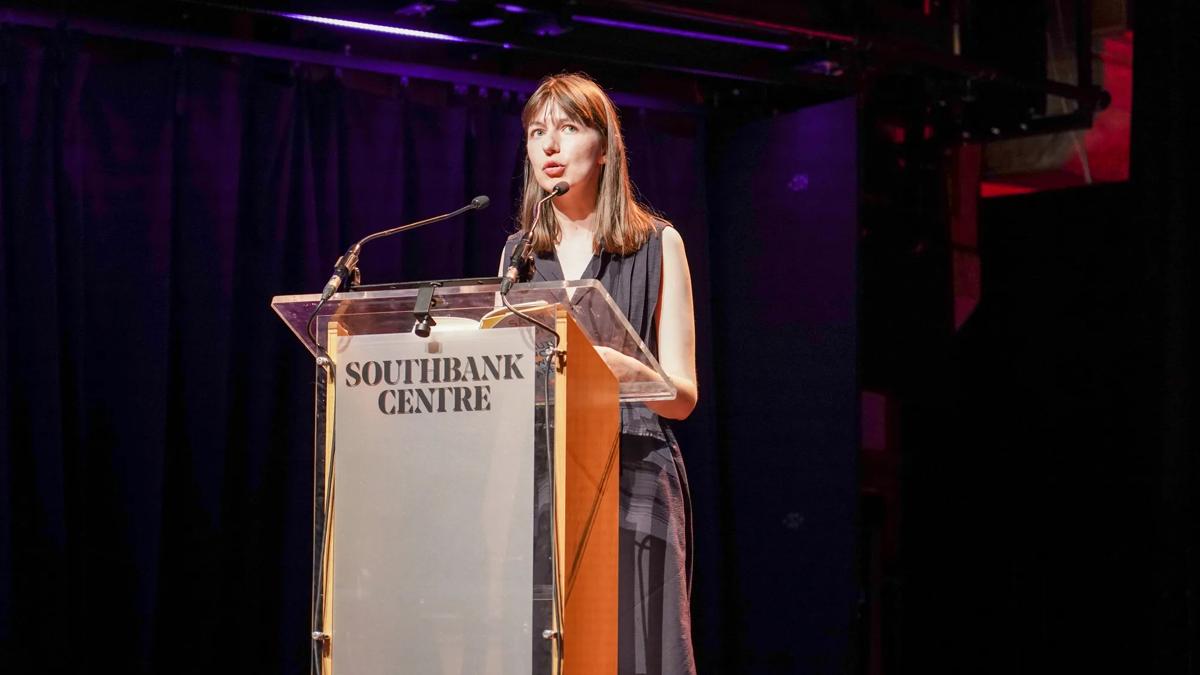 The Normal People author joins Emma Dabiri to discuss her third novel in this global exclusive presented by the Southbank Centre and the London Review Bookshop.
Since the publication of her debut novel, Conversations with Friends, in 2017, Rooney has become the defining novelist of her generation, described by the New York Times as the 'first great millennial author'.
Her second novel, Normal People was called 'the literary phenomenon of the decade' by The Guardian, and adapted into an award-winning BBC series, garnering an Emmy nomination for Rooney.
Beautiful World, Where Are You, published on the day of the event, centres on the friendship between two women. Alice is a successful novelist who has moved to a small town on the west coast of Ireland and Eileen has stayed in Dublin and works for a literary magazine.
Their friendship is charted through emails that punctuate the novel, fraught with concerns about their relationships and the world they live in, from climate change to identity politics, often refracted through the lens of their romantic entanglements.
Alice has begun a relationship with Felix, who works in a warehouse, and Eileen has fallen into a relationship with Simon, whom she has known since childhood.
Through the overwhelming tumult of their relationships and wider society, Alice and Eileen are attempting to believe in a beautiful world, while reconciling themselves to the one they inhabit.
Rooney was the winner of the Sunday Times/Peters Fraser + Dunlop Young Writer of the Year Award in 2017. In 2018, Conversations with Friends was shortlisted for both the Dylan Thomas Prize and the Rathbones Folio Prize, while Normal People was named Waterstones Book of the Year, won the Costa Novel Award, and was longlisted for the Booker Prize.
Rooney won the Encore Award for Normal People in 2019. She was the editor of literary magazine The Stinging Fly in 2018 and a Cullman Center Fellow at the New York Public Library from 2019 – 2020.
Emma Dabiri is an Irish-Nigerian academic, activist and broadcaster. Her 2019 debut Don't Touch My Hair was published to critical and commercial acclaim. Her latest book What White People Can Do Next: From Allyship to Coalition, published in April 2021, is a Sunday Times and Irish Times bestseller.
A regular broadcaster on the BBC, Dabiri recently hosted BBC Radio 4's critically-acclaimed documentary Journeys into Afro-futurism, as well as presenting and co-producing Hair Power: Me and My Afro on Channel 4.
Need to know
Copies of Beautiful World, Where Are You are available for purchase within the UK as an optional add-on for £16.99 plus £3 postage.
Dates & times
7 – 14 Sep
Live stream: 7.30pm on Tue 7 Sep , and available for seven days on demand.
 
UK & rest of the world 7.30pm BST
US & Canada 2pm ET / 11:30am PT
Price
UK & rest of the world £7.50
USA & Canada $10
Get presale tickets
Members get the first chance to book our entire programme of events, including go-down-in-history gigs, concerts with world-class orchestras, and talks from cultural icons and political giants.
Venue
Online events
We are streaming events with a number of different platforms.
Check the Where to watch section above to find out which platform you can use to view this specific event.
Watch online
Tickets to all streams are available globally to all fans, and there are no restrictions placed on buying tickets to any stream. The times presented are simply suggestions as to which stream you may wish to join. Please be extra careful to choose the most convenient stream for you.
Full details on how to access the show will be available in the DICE app and sent by email before the stream is due to start.
See frequently asked questions