Wole Soyinka in Conversation - Live Stream
Tue 28 Sep 2021, 7.30pm
Online events
Literature & poetry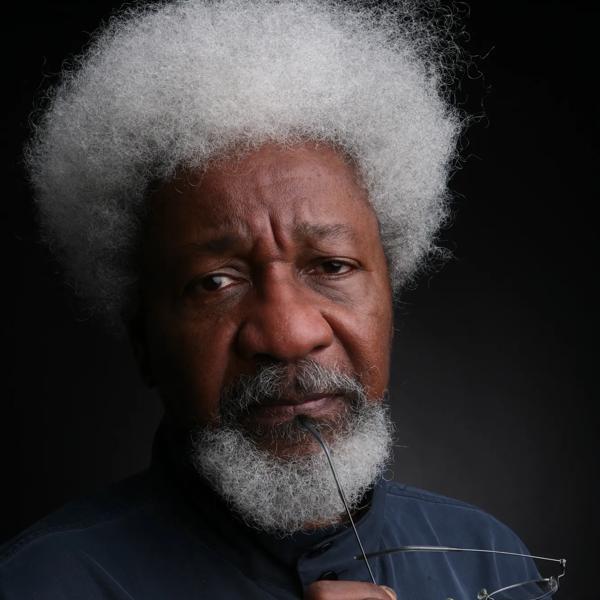 The Nobel Prize-winning writer introduces Chronicles from the Land of the Happiest People on Earth, his first novel in 48 years, in a live-streamed conversation with Emma Dabiri.
Following engineer and Yoruba royal Duyole Pitan-Payne, Chronicles from the Land of the Happiest People on Earth is a dazzlingly brutal look at the nature of greed, power and the soul of a nation.
The novel is described by Publishers Weekly as 'a biting satire . . . and an intriguing and droll whodunnit'.
Born into a Yoruba family in Abeokuta, Nigeria, Wole Soyinka published his debut novel in 1964.
During the same decade, he became an outspoken political activist and a critic of the Nigerian government, leading to the first of two sentences as a political prisoner.
Since then, Soyinka has remained an enduring critic of successive Nigerian governments, and the nature of corruption at large, even evading a death sentence in absentia.
In 1986, he was awarded the Nobel Prize in Literature.
Emma Dabiri is an Irish-Nigerian academic, activist and broadcaster. Her 2019 debut Don't Touch My Hair was published to critical and commercial acclaim. Her latest book What White People Can Do Next: From Allyship to Coalition, published in April 2021, is a Sunday Times and Irish Times bestseller.
A regular broadcaster on the BBC, Dabiri recently hosted BBC Radio 4's critically-acclaimed documentary Journeys in Afrofuturism, as well as presenting and co-producing Hair Power: Me and My Afro on Channel 4.
Presented in partnership with Guardian Live

Need to know
Copies of Chronicles of the Happiest People on Earth are available to purchase as an optional add on for £20 including postage.
If you are unable to join at the time of streaming, this event is available to watch on demand in the days following. A link to the recording will be sent to all ticket holders.
Price
Get presale tickets
Members get the first chance to book our entire programme of events, including go-down-in-history gigs, concerts with world-class orchestras, and talks from cultural icons and political giants.
Venue
Online events
We are streaming events with a number of different platforms.
Check the Where to watch section above to find out which platform you can use to view this specific event.
Watch online
This event will be hosted on a third-party live streaming platform Intrado, please refer to their privacy policy and terms and conditions before purchasing a ticket to the event.