Woody De Othello in Conversation
free
Wed 26 Oct 2022, 7pm
Dan Graham Waterloo Sunset Pavilion, Hayward Gallery
Talks & debates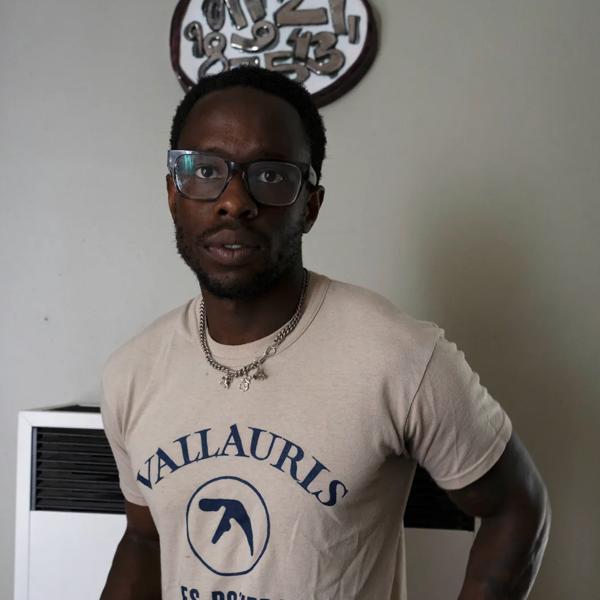 As Hayward Gallery exhibition Strange Clay: Ceramics in Contemporary Art opens, featured artist Woody De Othello gives us an insight into his work in a free talk.
In this event, the artist speaks to Hayward Gallery Curatorial Assistant Suzanna Petot.
Othello was born in Miami in 1991 and is now based in California. His subject matter spans household objects, bodily features and the natural world.
Everyday artefacts of the domestic – tables, chairs, television remotes, telephone receivers, lamps, air purifiers – are anthropomorphized in glazed ceramic, bronze, wood and glass.
'I choose objects that are already very human,' says Othello. 'The objects mimic actions that humans perform; they're extensions of our own actions. We use phones to speak and to listen, clocks to tell time, vessels to hold things, and our bodies are indicators of all of those.'
Othello's scaled-up representations of these objects often slump over, overcome with gravity, as if exhausted by their own use.
Informed by his own Haitian ancestry, Othello takes interest in the supernatural objects of Vodou folklore, Nkisi figures and other animist artefacts that inspire him.
In 2021/22, Othello was the subject of a solo exhibition titled Hope Omens at the John Michael Kohler Center, and was included in Quiet as It's Kept, the 2022 Whitney Biennial. His work is represented in collections across Europe and the USA.
Price
Standard entry

Free, but ticketed
Everyone needs the arts. We need you.
Right now, your support is more important to us than ever before. Help us to continue making the arts available to all.