Hire Hayward Gallery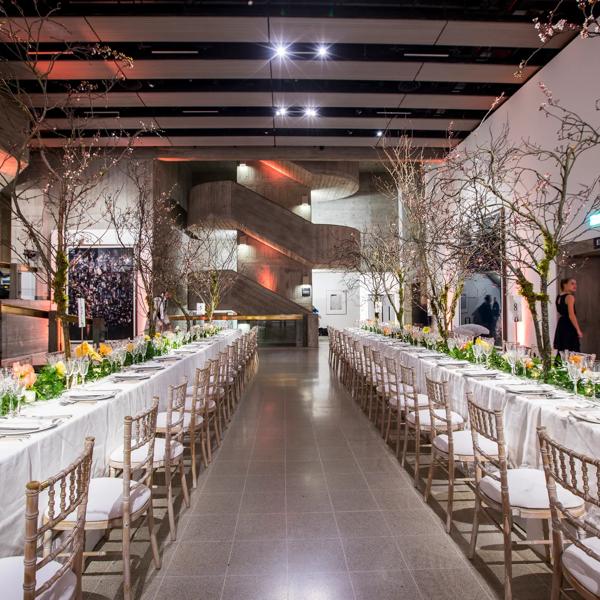 A striking building which will make an unforgettable location for your event
Hayward Gallery offers a unique setting for events, receptions and private functions, in a space that combines brutalist architecture with contemporary art.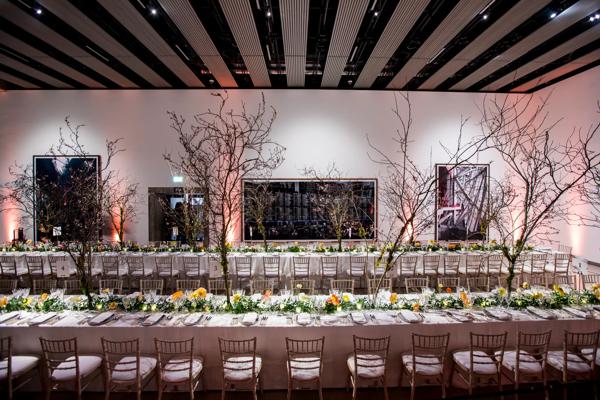 Beloved by London's creative communities, the Hayward Gallery is ideal for fashion events or super-stylish receptions set against a backdrop of some of the capital's most talked about exhibitions.
The space is available for private hire for breakfast every day, with private views and full day hires available when the gallery is closed to the public. Whatever you need, our experienced and imaginative venue hire team is here to assist you in creating your perfect event.
Designed by a group of young architects including Dennis Crompton, Warren Chalk and Ron Herron, the Hayward Gallery was opened by Queen Elizabeth II on 9 July 1968. Over its 50-plus years it has become famous for hosting thought-provoking contemporary art exhibitions.
Venue Hire Rates 2022/23
Breakfast (7am – 10.30am) £5,000

Lunch (10.30am – 3pm) £5,000

Full day (7am – 11pm) £13,000

Evening (3pm – 11pm) £11,000
All prices quoted exclude VAT
By having your event at the Hayward Gallery, you are supporting our mission to keep the arts open and accessible to all.