Let Freedom Ring: Celebrating the Sounds of America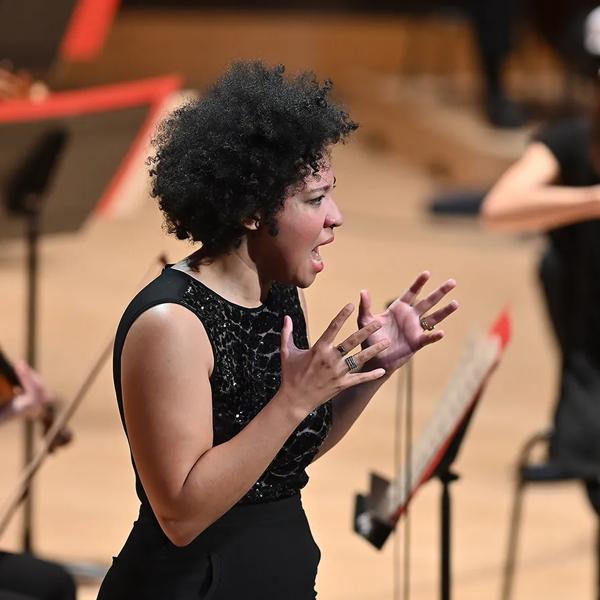 Like America itself, American music is woven from many threads
The Philharmonia Orchestra's 2023/24 series celebrates the dazzling diversity of American music, from Aaron Copland to Wynton Marsalis.
Let Freedom Ring explores the creative crosscurrents between classical music and jazz, and the musicians whose distinctive sounds have shaped their country's identity.  
Like America itself, American music is woven from many threads – the songs of enslaved people that gave birth to the blues and paved the way for jazz; the folk music of countless immigrants, hopeful or homesick; the memorable melodies of musical theatre; the classical traditions embraced, rejected or reshaped by generations of composers. 
It speaks of wide landscapes and restless cities, universal human experiences and extraordinary individuals, struggle and freedom.   
Let Freedom Ring spans from Dvořák's New World Symphony, composed in New York in the 1890s, to Wynton Marsalis' 2015 Violin Concerto. 
Alongside well-known composers such as Aaron Copland, George Gershwin and Duke Ellington, it features those who deserve a wider audience outside the US, such as Margaret Bonds, James P. Johnson and William Grant Still. 
Leading lights of American jazz, including the Marcus Roberts Trio, Ravi Coltrane and esperanza spalding, perform alongside classical trailblazers including conductor Marin Alsop, violinist Nicola Benedetti and soprano Julia Bullock. 
Come and celebrate with us.