WOW – Women of the World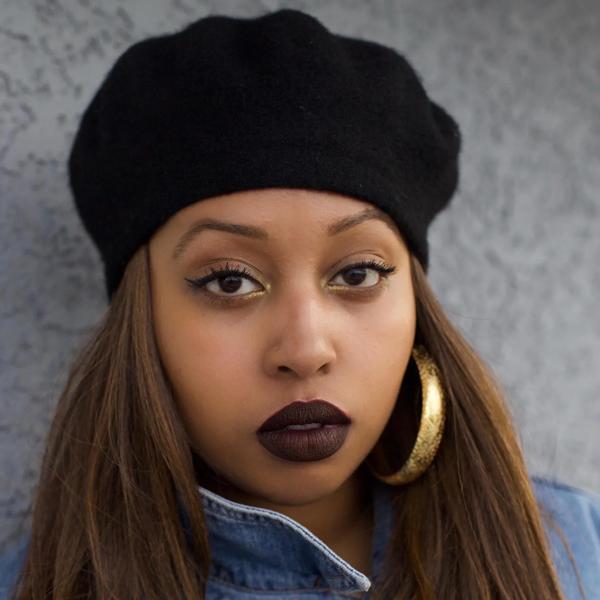 We've been home to the WOW UK festival since 2010 – for 2022, it's back in person
Each year, to mark International Women's Day on 8 March, world-class speakers, activists and performers come together for WOW – Women of the World festival. 
Taking place Friday 11 – Sunday 13 March 2022, this is its most urgent edition to date. Join us to congregate again in person, or as part of the digital programme.
WOW is the world's biggest, most comprehensive festival celebrating women, girls and non-binary people. Over three days, WOW's line-up of world-class speakers, activists, musicians and comedians generate life-changing conversations, incredible performances and interactive workshops. 
This year's line-up includes Candice Brathwaite, Bridget Christie, Patrisse Cullors, Angela Davis, Elizabeth Day, Bernardine Evaristo, Deborah Frances-White, Natalie Haynes, Jude Kelly, Marian Keyes, Suhaiymah Manzoor-Khan, Warsan Shire, Pandora Sykes, Lisa Taddeo and Grace Victory.
With the pandemic having set back the progress of gender equality, 2022's festival takes a close look at the state of gender equality across the world. It also sees the return of WOW Speed Mentoring, WOW Bites, WOW Big Ideas and the WOW Marketplace.
Day tickets are now available for three packed events on Friday, Saturday and Sunday in the Royal Festival Hall. Each three-hour event will feature a different line-up of talks, performances, panel discussions, debates and more, so you can book to come to all three or attend just one. Each evening, you can choose from stand-alone ticketed events featuring incredible speakers, performers and more.
WOW 2022 also features a programme of stand-alone ticketed events and a digital programme to be announced later this year. 
At WOW, there's space for discussions ranging from sex to politics, grandmotherdom to divorce, childlessness to career changes. It's a chance for both the most difficult discussions, and sessions that have you in fits of laughter. If you identify as a woman or know a woman, WOW is for you.
The WOW Foundation produces festivals across the world to celebrate women and girls, and raise awareness globally of the issues they face and possible solutions. Led by Jude Kelly CBE, it is an independent organisation that works to build and sustain a global movement that believes a gender equal world is possible and desirable, through WOW festivals and empowering women and girls. 
To date the movement has reached three million people on six continents.

Please note, WOW events cover a variety of topics, some that may address sensitive or adult themes. We ask that parents/guardians use their discretion when attending with under-14s.
WOW festivals are presented by arrangement with the Southbank Centre.