111
free
13 –⁠ 15 Jan 2021, from 10am
Online events
Performance & dance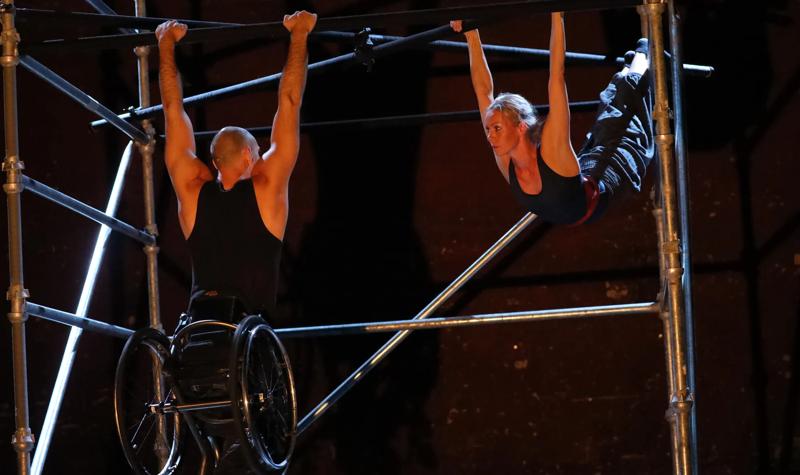 Click above to watch 111 with Captions and listen to Audio Described video in the 'Read, watch and listen' section.
Two dancers, 111 vertebrae, one powerful duet: Joel Brown and Eve Mutso explore their different strengths and vulnerabilities.
Hypothetically, 111 is the number of vertebrae Mutso and Brown have between them: Mutso moves like she has a hundred, while Brown's spine is fused and he jokes that he only has 11.
Joel Brown dances with Candoco Dance Company and Eve Mutso is former Principal Dancer of Scottish Ballet.
Commissioned and supported by Unlimited, celebrating the work of disabled artists, with funding from Spirit of 2012, Creative Scotland, Made in Scotland, The Work Room, Tramway, The Place and Check-It Scaffold.
This film of 111 shows the original production performed at Tramway's Unlimited in Glasgow 2018.
Since then, the work has been developed, including an additional solo for Eve Mutso, and has been performed around the UK and Georgia. It received a Fringe Sold Out award when shown at Made In Scotland's Edinburgh Fringe programme in 2019.
Watch now
The film is Audio Described.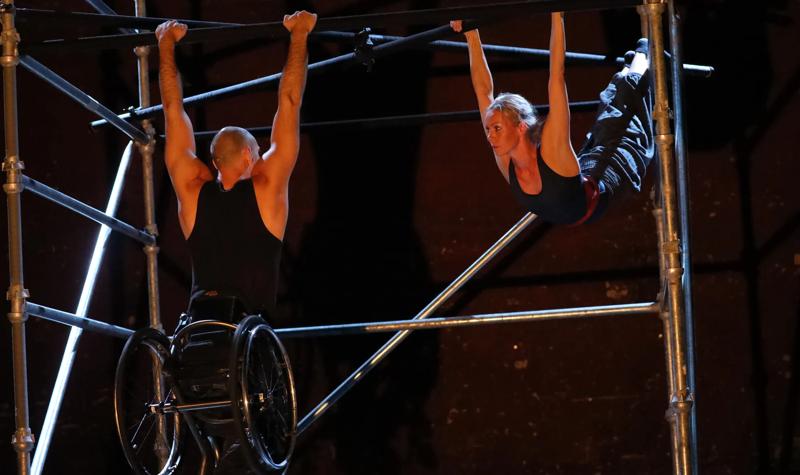 Need to know
The broadcast is available to watch for two days on this page; see the 'Read watch & listen more' button above.
Dates & times
13 – 15 Jan 2021, first broadcast 6pm, then available on demand.
Approximate run time: 40 mins
Price
Everyone needs the arts. We need you.
Right now, your support is more important to us than ever before. Help us to continue making the arts available to all.
Venue
Online events
We are streaming events with a number of different platforms.
Check the Where to watch section above to find out which platform you can use to view this specific event.