A Crash Course in Cloudspotting
FREE
Until 17 Jan
Online events
Performance & dance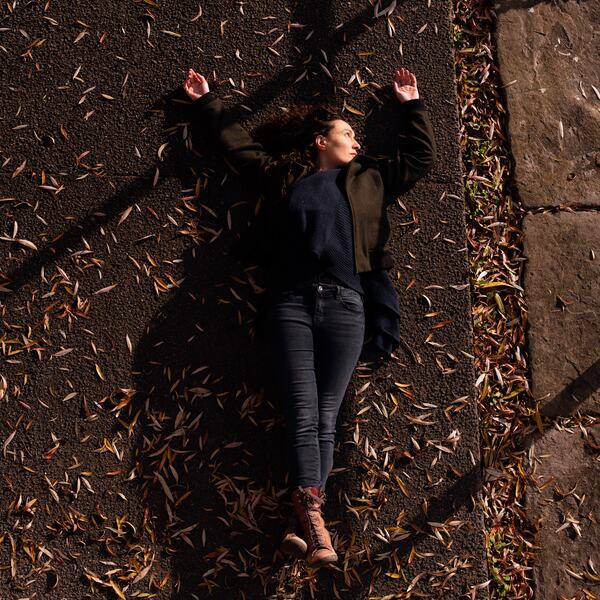 This is a theatrical invitation to pause. To rest. To listen.

A Crash Course in Cloudspotting asks you to connect with the subversive act of lying down.
It's about public rest and acts of bravery we don't see. About scaling the distances and depths of human connection.
A Crash Course in Cloudspotting is part verbatim theatre, part meditation on rest, gravity and connection.
It's a rare and intimate audio journey of fragile beauty, just for you.
For this experience you will receive a handmade booklet in the post. This includes all you need to carve out a resting space.
The experience is conceived as a break from the screen, and invitation to connect with a small audience of 21.
Raquel Meseguer Zafe is a UK-based dance theatre practitioner. She acknowledges 'crip' as a tool in her artistic process, and 'rest' as a creative impulse.
She is the artistic director of Unchartered Collective, a Lost Dog Associate Artist, and a Pervasive Media Studios Resident. Her work is supported by Unlimited and MAYK.
Conceived by Raquel Meseguer Zafe. Devised in collaboration with artist and theatre designer Sophia Clist, composer and sound artist Jamie McCarthy, associate artist Laura Dannequin, artist Tom Metcalfe and sound designer Mark Webber.
Commissioned by Unlimited. Produced by MAYK. Supported using public funds by Arts Council England.
Need to know
Age recommendation/restriction
This is an event for an intimate audience of 21. Ticket holders receive a link in advance with instructions on how to join.
Please ensure that you have access to a stable WiFi network in order to take part in the event.
Ticket sales for this event close on Thursday 7 January 2021 to make sure we have enough time to post the booklet to audiences.
If you can no longer join the event, please let us know in plenty of time so that another audience member can take your ticket.
Dates
14 –17 Jan 2021, 4pm each day
Price
Standard entry

Free, but ticketed
Everyone needs the arts. We need you.
Right now, your support is more important to us than ever before. Help us to continue making the arts available to all.
Venue
Online events
We are streaming events with a number of different platforms.
Check the Where to watch section above to find out which platform you can use to view this specific event.