Phenomenal Women: Black Female Professors
free
Thu 15 Oct 2020, 7.30pm
Online events
Talks & debates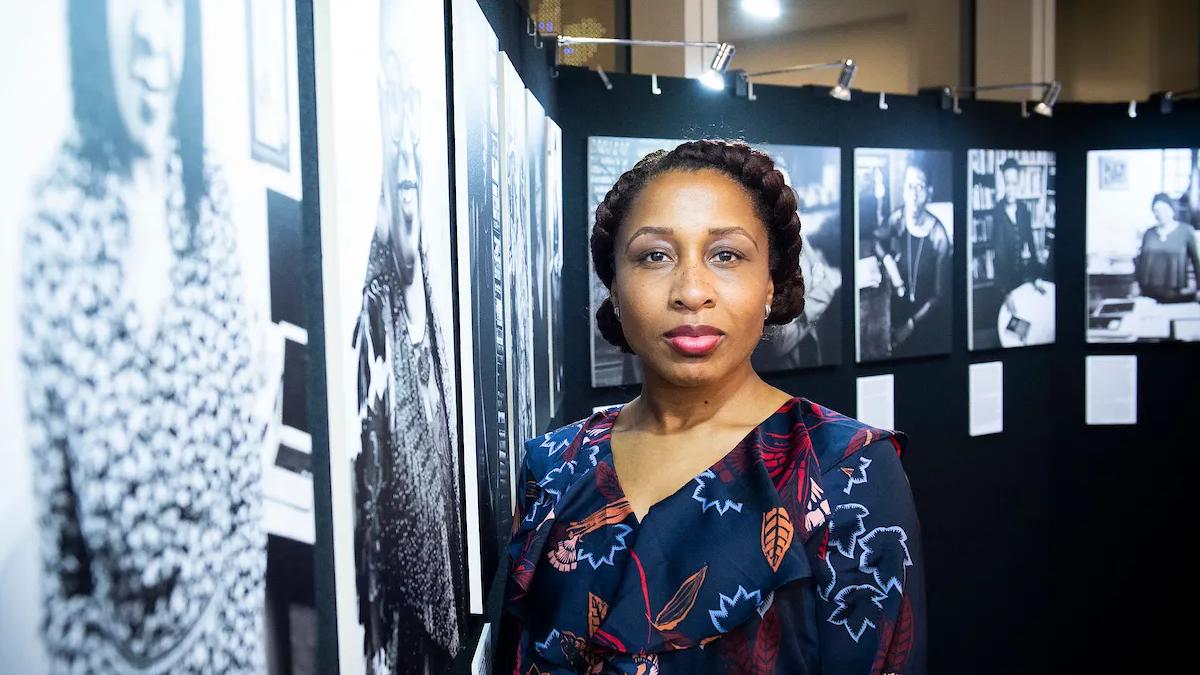 BROADCAST STARTS: 7.30pm 15 October
Click the 'Read, watch & listen more' arrow below to watch.
Bringing into sharp focus the lack of Black women in academia, Dr Nicola Rollock is in conversation with journalist Liv Little in a streamed event.
Dr Rollock, one of the UK's leading academics on racial justice in education and the workplace, discusses her project Phenomenal Women: Portraits of UK Black Female Professors: an exhibition now on across our site.
Hear Dr Rollock discuss the exhibition and her work, the barriers faced by Black female scholars, the implications of the lack of Black women in academia – and why it matters.
Dr Rollock is in conversation with Liv Little, the founder of gal-dem, a media company committed to spotlighting the creative talents of women and non-binary people of colour.
Joining the conversation are Professor Funmi Olonisakin, Vice-President and Vice-Principal International and Professor of Security, Leadership and Development at King's College London, and Professor Tracey Reynolds, Professor of Sociology at the University of Greenwich.
This event is pre-recorded exclusively for the Southbank Centre.
Need to know
This free event is streamed on this page at 7.30pm on Thursday 15 October.
Please ensure that you have access to a stable WiFi network in order to watch the event.
To ask Dr Nicola Rollock a question about her research, email us with 'Phenomenal Women' in the subject line by 12 noon on Friday 9 October on [email protected]
She'll do her best to answer as many questions as she can during the event.
Related events
Visit Phenomenal Women: Portraits of UK Black Female Professors, our free open-air exhibition of portraits by Bill Knight, commissioned by Dr Nicola Rollock, highlighting the achievements and careers of Black female professors.
Find out more
Price
Everyone needs the arts. We need you.
Right now, your support is more important to us than ever before. Help us to continue making the arts available to all.
Venue
Online events
We are streaming events with a number of different platforms.
Check the Where to watch section above to find out which platform you can use to view this specific event.