Grace Jones' Meltdown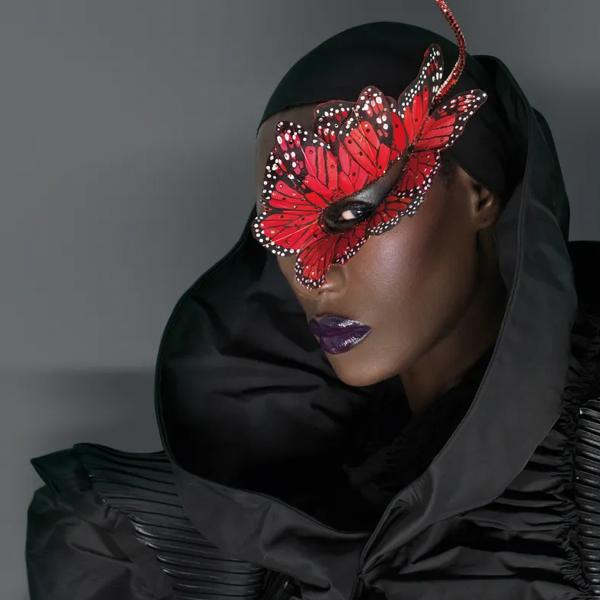 Grace Jones, international music, fashion and film icon, to curate Meltdown 2022
The 27th edition of the UK's longest-running artist-curated music festival. For her line-up, Jones brings together artists from across the globe, including Peaches, Skunk Anansie and Baaba Maal.
FAQ
No, each show is individually ticketed.
You can buy up to two tickets for Grace Jones and up to four tickets for other Meltdown gigs.
Yes, the gig actually starts at the stated time on the ticket. We publish the stage times via Twitter on the day, so check back then for the most up-to-date information.
Southbank Centre takes a strong view on secondary ticketing. We require the lead booker to attend (photo ID may be requested). Tickets can only be resold by Southbank Centre or one of its authorised agents.
Yes, Southbank Centre is fully accessible – find out more about how we support access needs.
Meltdown is open to everyone, however some of our events have age recommendations and restrictions. Please check the Need to Know section in the event you're interested in to see if there is an age policy.
Definitely not. We've had Jon Hopkins, Soulwax, Booka Shade, Underworld and Outlook Orchestra (to name a few) play in our venues, and we would never try to keep you seated.
Royal Festival Hall: 2,546 seats 
Queen Elizabeth Hall: 916 seats 
Purcell Room: 293 seats
We will be able to respond to you faster by phone than email. Please call us on 020 3879 9555.
Purchasing tickets as a Member
Members enjoy priority booking, which means that when tickets go on sale on 10 March, only Southbank Centre Members can book them before the general sale opens on 11 March. Being a Member gives you the first chance to secure tickets for the gigs you want to go to.
During the priority booking period every Member can purchase up to two tickets for Grace Jones and up to four tickets for other Meltdown gigs. As many of the events in this year's Meltdown festival are likely to be very popular, we want to help ensure as many Members as possible secure a ticket.
As long as there is availability, you can buy for as many gigs as you like. You have 20 minutes to complete your purchase, starting from the moment you add something to your basket.