Meltdown 2022: Sounds of Africa
Thu Jun 9, 2022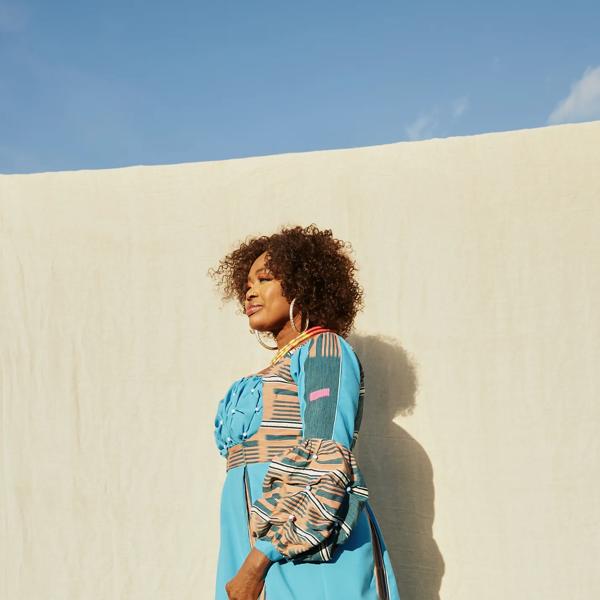 Across the many artists to join us for Grace Jones' Meltdown festival, you'll find themes and connections extending beyond a mutual mid-June performance venue here at the Southbank Centre.
There are artists who share inspirations; artists who occupy a similar soundscape, even artists who happen to have emerged from the same postcode. For the purposes of this particular piece we're casting the net a little wider than that, as we take a closer look at a quintet of Meltdown 2022 performers whose musical journeys all began in Africa.
You shouldn't need us to tell you that the African continent is a big and varied place. And so though these artists share a continent of birth, we're certainly not suggesting that this makes them, or their sound, one and the same. Rather the opposite. Consider this a short showcase and celebration of the rich variety of music of Africa; and a preview to a much anticipated opportunity to experience it, right here, in our auditoria.
Benin
Angélique Kidjo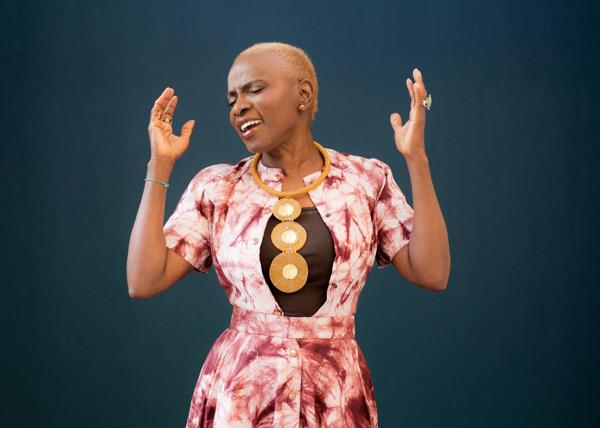 If you were to elect a First Lady of African Music, then it's safe to say Angélique Kidjo would be high up on your list of candidates. She may even be the first name you scribble down. Once described as 'Africa's premier diva' by Time magazine, her journey to international recognition began in Ouidah in southern Benin, just a few miles inland from the Gulf of Guinea. 
There is no doubt her parents were a sizeable influence on the young Kidjo, both in terms of a career on the stage – her father was a musician, her mother a choreographer and theatre director – and in her musical direction. Though her father is from Ouidah's Fon people, her mother was from the Yoruba in Nigeria and so Kidjo grew up listening to both Yoruba and Beninese traditional music, as well as popular African stars such as Hugh Masekela, Miriam Makeba, Osibisa and Fela Kuti, and artists from further afield like James Brown, Otis Redding, Stevie Wonder and Santana.
It was through a recording of Makeba's 'Les Trois Z' that Kidjo first found success as a teenager, before she toured West Africa off the back of album Pretty, recorded with her brother Oscar. However, owing to growing political conflicts in Benin, she was forced to flee to Paris in order to continue her musical journey. Here, Kidjo studied at the reputable jazz school CIM, and evolved from backup singer to established and much sought after front woman through several jazz bands and collectives, before her first international album Parakou was released in 1989.
Now, 15 albums and four Grammy Awards on from Parakou, Kidjo joined us for Meltdown festival with a sound that has continued to grow and mutate throughout her career. Her new album Mother Nature, draws on those early Yoruba and Benin influences, as well as the rock, funk soul and jazz influences of her youth, but also fuses it all with dancehall, hip-hop, Afrobeat and R&B. All of which bubbles beneath Kidjo's striking voice, her multilingual vocals, and undeniable stage presence.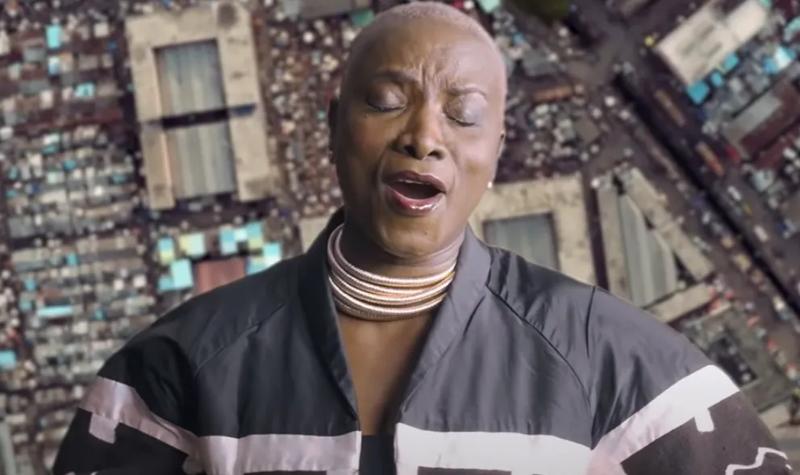 Democratic Republic of Congo
Kasai Allstars
The Democratic Republic of Congo is the 11th largest country in the world, home to over 100 million people. Its vastness is particularly pertinent to help us consider the Kasai province. Home to Kasai Allstars, but far from a small regional enclave; Kasai is the size of France. Its magnitude firmly established in your mind, it will now be much less of a surprise to read that the Kasai is home to very diverse cultural traditions and languages, drawn from the peoples including the Luba, the Lulua, the Luntu, the Songye and the Tetela, respectively.
In a country where conflict is not uncommon, it was long felt that the respective sounds and traditions of these cultural groups were incompatible. That is until a group of 25 different musicians who collectively span these groups – hailing from existing bands including Masanka Sankayi and Basokin – came together under Belgian producer Vincent Kenis to form the supergroup Kasai Allstars.
Transcending ethnic and language barriers, Kasai Allstars have arrived on a sound that merges now trademark electric guitars, traditional drums and distorted thumb pianos, but one that has continued to evolve as their collective has. Along with the rhythmic patterns of traditional ritual music, they have recently added elements of electronic music through exploration of drum programming in particular. 
Though a sizeable ensemble themselves the Allstars are not averse to further collaboration. Earlier this year they joined forces with fellow Congolese artists Konono No. 1, American groups Deerhoof and Skeletons, Swedish duo Wildbirds & Peacedrums, and Argentine singer Juana Molina to form Congotronics, an ensemble as spectacular as they are sizable. And at Meltdown this remarkable collective expanded once more, this time in a special collaboration with London synthpop group Hot Chip dubbed Hot Congotronics, that we couldn't wait to enjoy, and certainly didn't disapoint.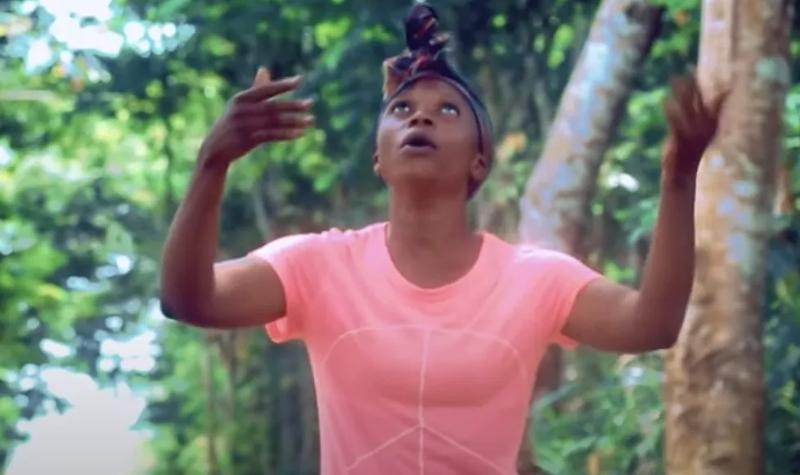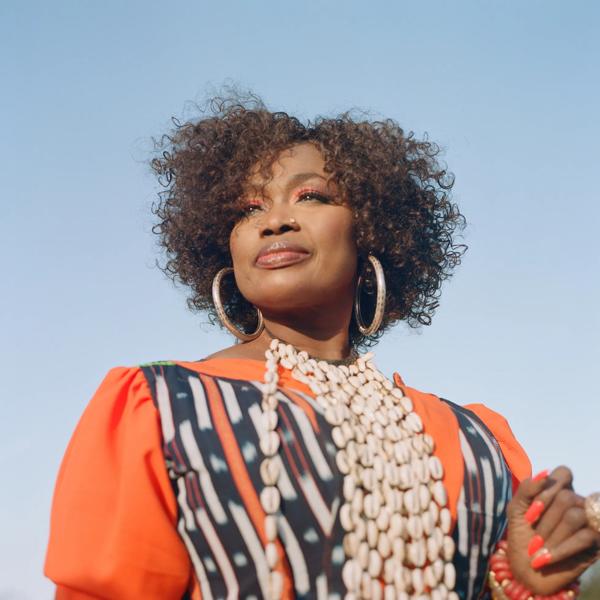 Straddling the borders of modern day Mali, Guinea and Ivory Coast, the Wassoulou is a river valley region, celebrated for its music genre of the same name, most often performed by women. Having taken the Wassoulou onto the world stage with her 1989 debut album, Moussolou, Oumou Sangaré is arguably its most famous practitioner; so much so that she has earned the nicknames 'The Diva of Wassoulou' and 'The Songbird of Wassoulou.'
Sangaré's roots can be found in the Malian division of the Wassoulou, where both of her parents originated from. Sangaré herself was born in the capital city, Bamako, and it was here, following the departure of her father that she first began to sing publicly, doing so on the streets as a way to support her mother. In the early 1980s, at the age of 16, she went on tour with the percussion group Djoliba, performing across Europe and in the Caribbean; an experience which encouraged Sangaré to establish her own musical group on her return to Bamako.
Sangaré was still in her late teens when she recorded Moussoulou (Women) with the renowned Malian musician Amadou Ba Guindo. The success of the album – 200,000 copies sold in Africa – saw Sangaré signed to the English label World Circuit, who re-released the album. Already a star in West Africa, Sangaré had become a globally recognised name at the age of just 21.
Though an undisputed international star, Sangaré remains as embedded in Malian and Wassoulou culture as her music. In recent years she has established the Festival International Wassoulou (FIWA), a free cultural event in her ancestral village of Yanfolila. For three deades she has been an eblem for African womanhood and has campaigned fearlessly to improve the position of women in Mali, opposing polygamy, and child marriage. And beyond all this she is also a businesswoman, with her own hotel in Bamako, and even her own brand of rice.
But alongside all of these endeavours, she has maintained and evolved her musical career. 'Music is within me,' Sangaré declared on the release of her latest album Timbuktu. 'Without it, I'm nothing, and nothing can take it away from me! I've put my life into this record, my whole life – this life in which I've known hunger, the humiliation of poverty and fear, and from which today, I draw glory. Since 1990, I've never had a chance to cut myself off from the world and devote myself exclusively to music,' she says. 'I think you feel it in the music, but also in the lyrics which are the fruit of all those moments when I was able to withdraw into myself and meditate.'
As with much of her musical output, Timbuktu remains deep rooted in the tradition of Malian and particularly Wassoulou music. But it is also an exploration of genres beyond that as Sangaré weaves her distinctive voice with elements of blues, folk and rock, for a sound that reflects the link between West African instruments and the history of blues. It is a traditional album that looks to the future, and it had a Meltdown audience absolutely enraptured in our Queen Elizabeth Hall.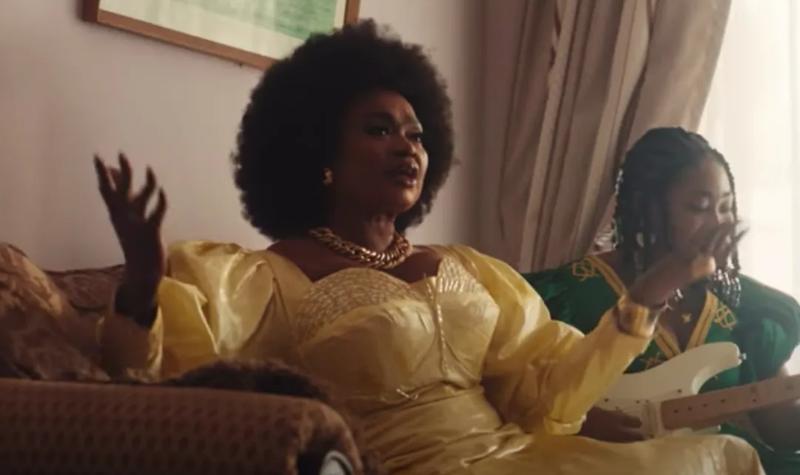 It's conceivable that there was no-one else on the bill for this year's Meltdown more familiar with the Southbank Centre than Baaba Maal. The Senegalese superstar has graced our stages several times over, most notably for his 1998 album, Live at the Royal Festival Hall. Such is his bond with our spot on the south bank of the Thames that in 2012 he co-founded our Africa Utopia festival which celebrated the continent through several days of music, performances, talks, debates, fashion and food.
Whilst his impact within our walls is significant, it's nothing compared to his impact in Senegal where, as The Quietus once wrote, he 'is treated more like a prophet than a musician by his fellow countrymen'. Maal was born in the quiet fishing town of Podor, on the Senegal river, across the water from Mauritania. Part of the semi-nomadic Fulani people, Maal's family were fishermen, but he yearned to travel further than up and downstream, and went off to study in Ndar and then Dakar, before moving to Paris to study music at the Conservatoire des Beaux Arts.
Though he may have fulfilled his ambition of travelling the world as a musician, Maal has never forgotten his roots, which is undoubtedly a big factor of his popularity in Senegal. In 2005 he established the festival Blues du Fleuve (Blues of the River), in his home region of Fouta in Senegal, with the aim of not only bringing world class musicians to Senegal, but also to encourage Senegalese people to explore the country beyond the capital. And beyond music, he has been a passionate activist, a campaigner for women's rights, HIV awareness, debt relief, education and climate issues. 
Baba Maal's music reflects his journey as a musician, which began with long-time friend Mansour Seck, and was catapulted into the mainstream when they released the desert blues classic 'Djam Leelii' in 1989. Maal's sound continues to evolve and develop, an expanding blend of the music of his own roots in Senegal, plus wider West African influences, and a contemporary electronic influence. 
All of these influences, along with Maal's appetite for collaboration, can be found on his 2016 album, somewhat inevitably titled The Traveller. Here the musician's sound moves from a raucous drum-backed 'Fulani Rock', to the tracks 'Peace' and 'War' which feature the words of Mancunian poet Lemn Sissay. In the 21st century Maal's music has also moved beyond the conventional album, working on the soundtracks for films including Black Hawk Down and Black Panther for which he contributed the song 'Wakanda'.
Now approaching his 70th birthday Maal thankfully shows no signs of letting up or slowing down – especially if his energetic Meltdown performance is anything to go by – as his sound continues to evolve and be influenced by his ongoing travels.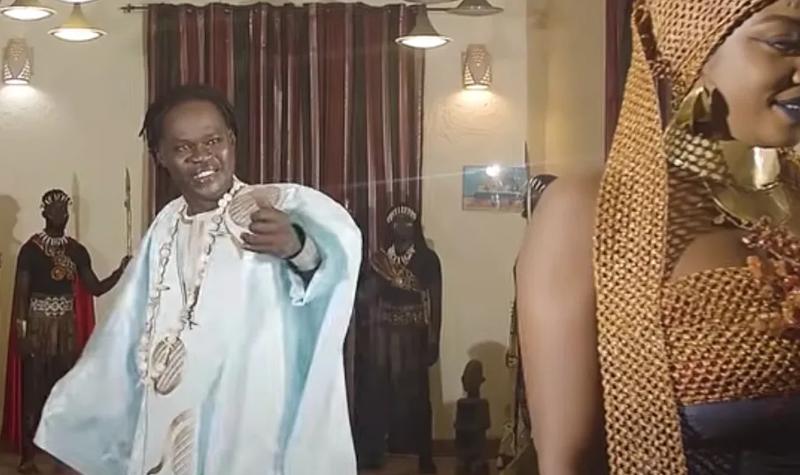 South Africa
Desire Marea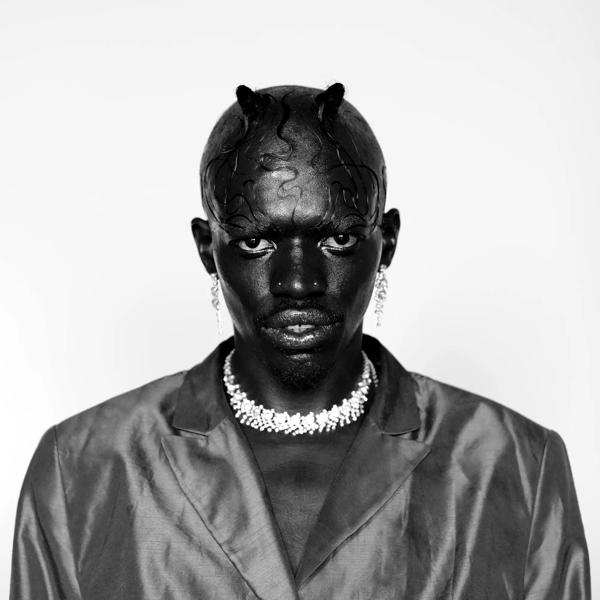 On the South African east coast, in the KwaZulu-Natal region, is where we find the origins of multidisciplinary artist, Desire Marea. Born Buyani Duma, Marea is a creative force to be reckoned with who initially found fame touring the world as one half of the queer performance collective FAKA, alongside with Fela Gucci.
As FAKA, Marea and Gucci performed at festivals across the world, including established European musical meccas such as Roskilde in Denmark and Barcelona's Sonar Festival. FAKA also created special compositions in collaboration with American fashion brand Telfar that were staged at the Serpentine Pavilion and New York Fashion Week respectively, and were commissioned by Versace to soundtrack the fashion house's spring/summer 2019 menswear show.
But in recent years, Marea has taken the decision to go in their own direction, and formulate a sound based on their own South African heritage. 'My ancestors, the people of my cultural lineage, they gifted me with a lot of music, and whilst I was incredibly proud of the music I was making with FAKA, I felt that it wasn't reflecting the impetus of what had been passed down to me from generations before.' Marea told South African music publication Texx And The City last year. 'My music wasn't saying what their legacy needed me to say," they concluded.
And so as Marea arrived at Meltdown, that's where we found them and their sound; bringing together an ancestral legacy with modern cultural input and decidedly 21st century electronic clubland influences. The 2019 debut single 'You Think I'm Horny' was followed up by an eponymous debut album, initially in 2020, before seeing wider release in 2021 on the Mute label. Reviewing that album for Pitchfork, Ruth Saxelby stated that 'Marea belongs to a new generation of independent artists approaching voice, musicianship, and performance with all the senses in mind.' A contemporary approach for a very contemporary slice of Africa.